Cased Set 12 19th Century Austro-Hungarian Cast Parcel Gilt Silver Serving Spoons Sir Edward Gooch Baronet
Austro-Hungarian c1860 c1860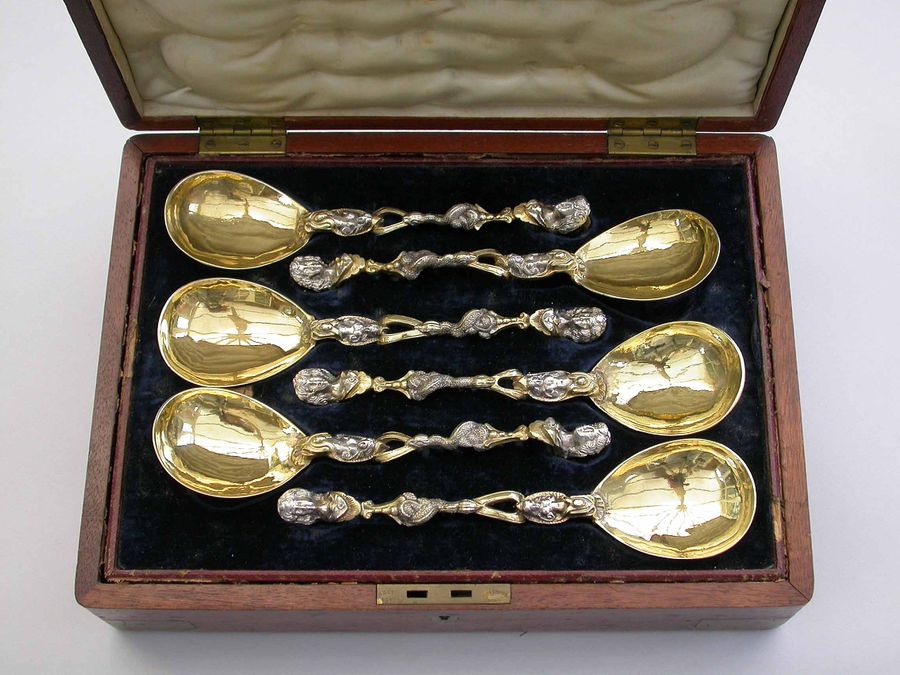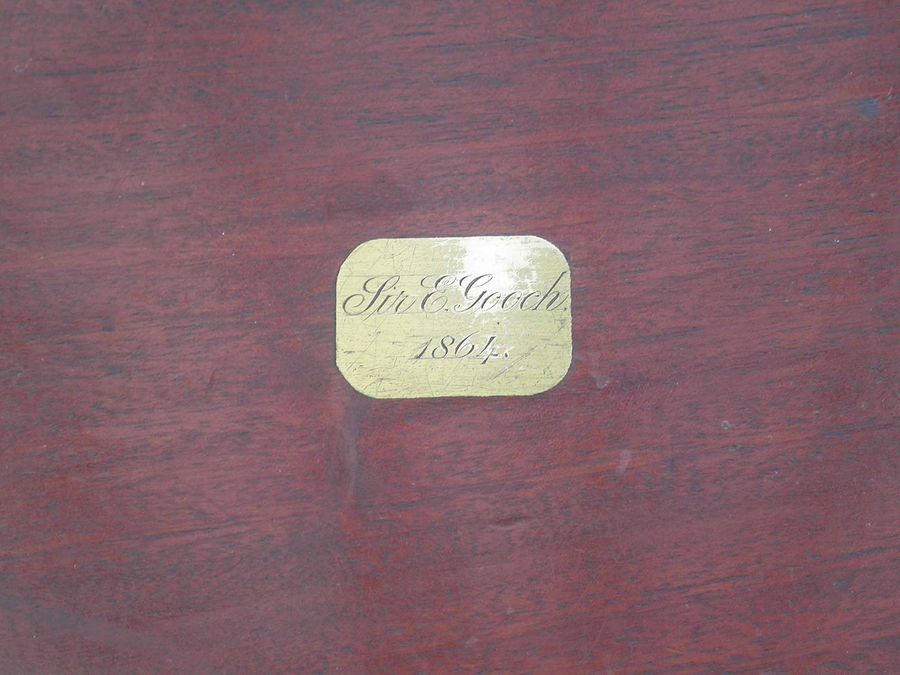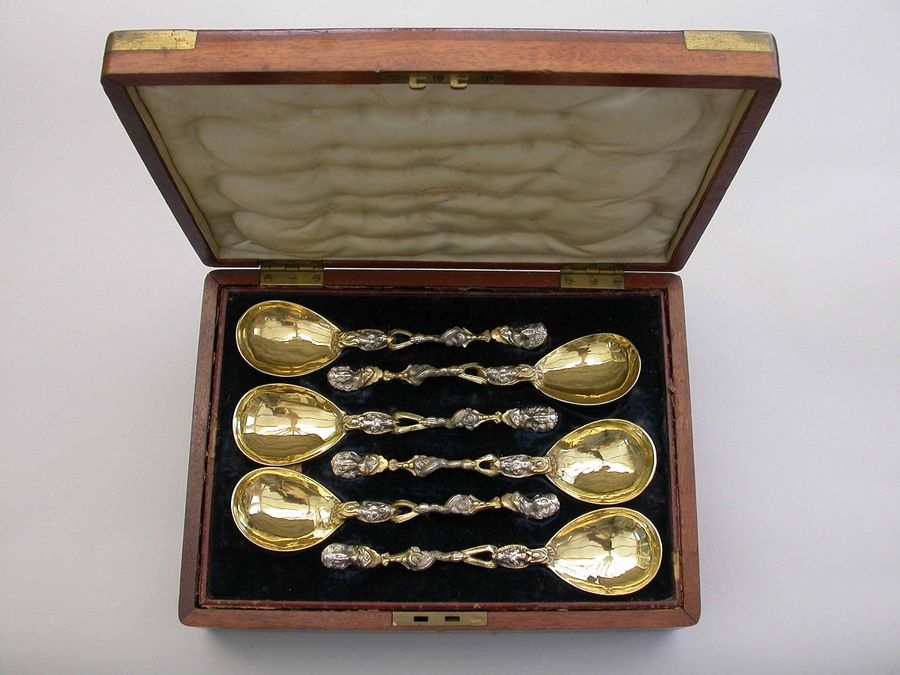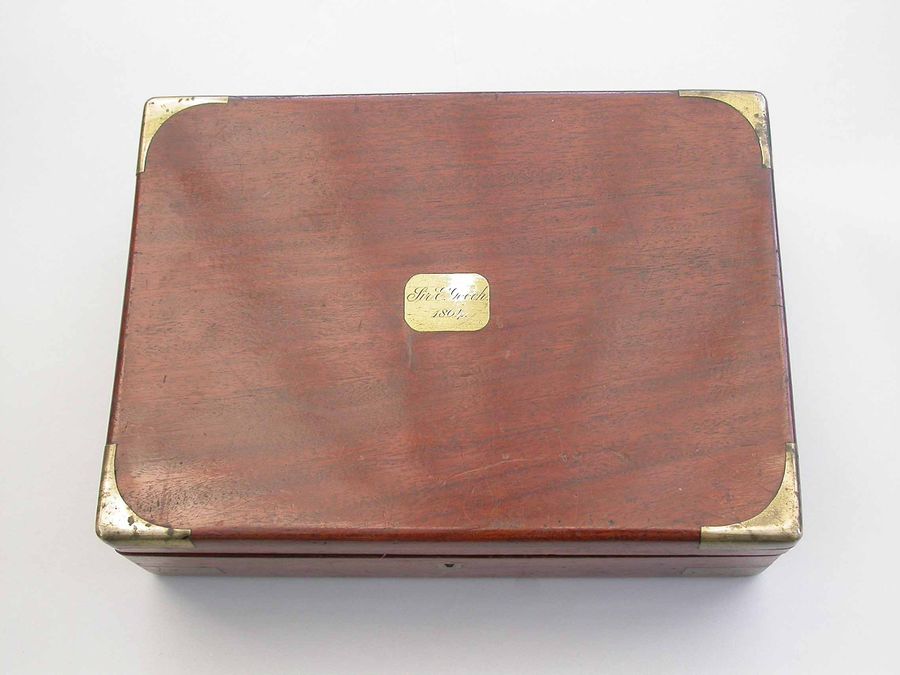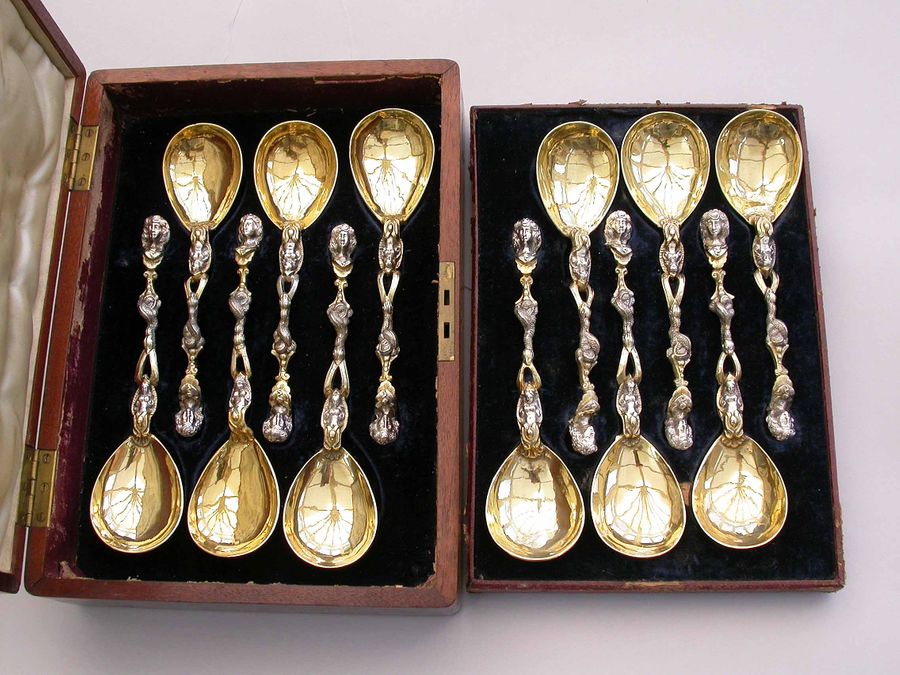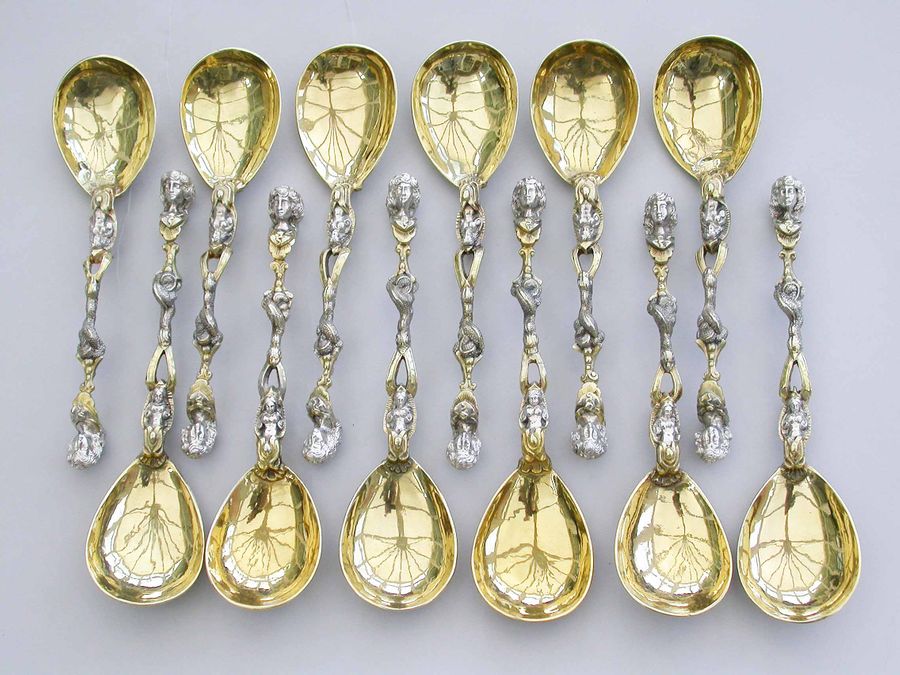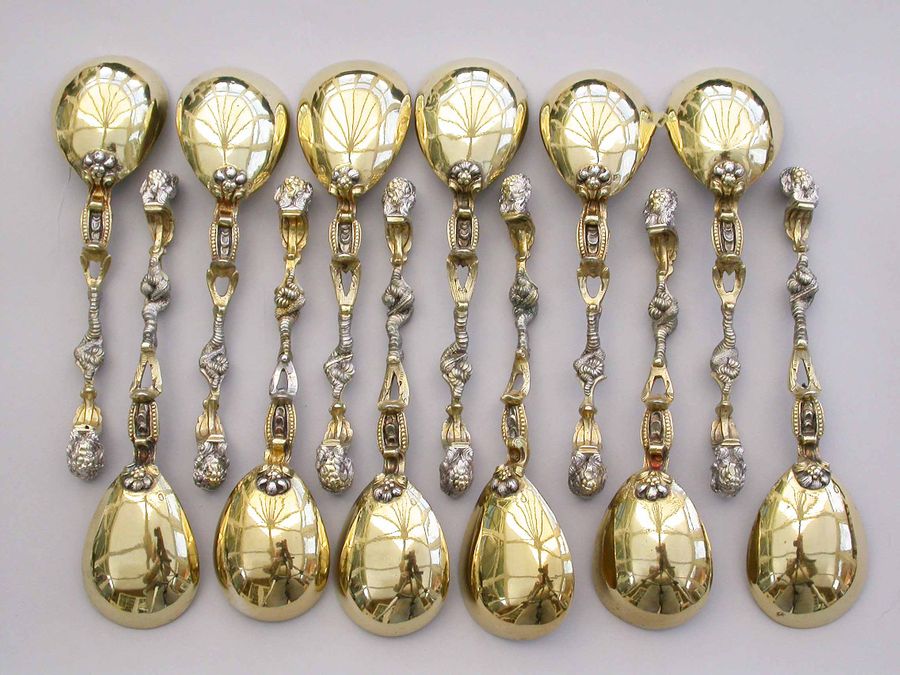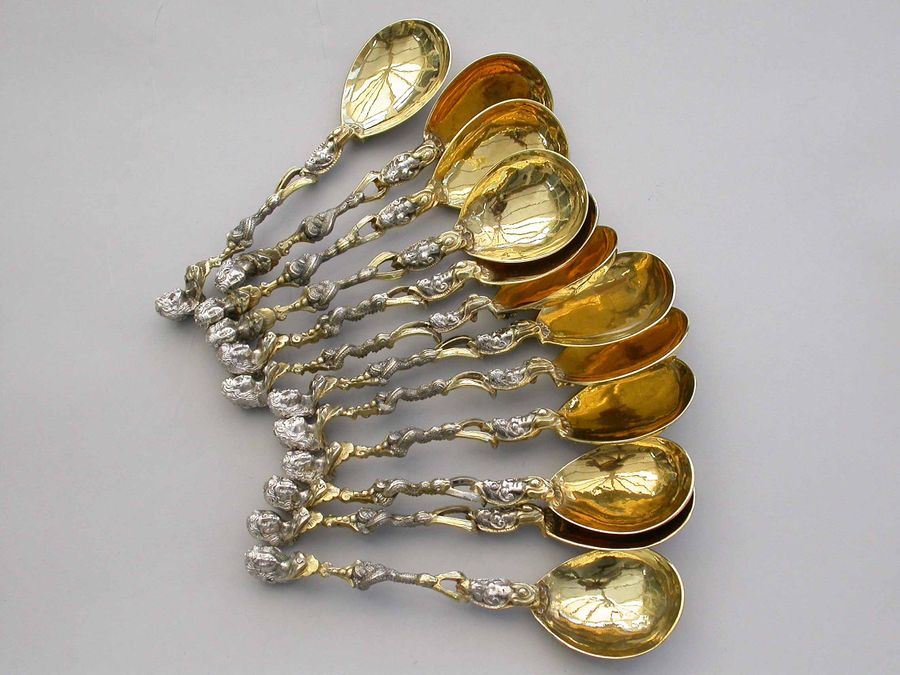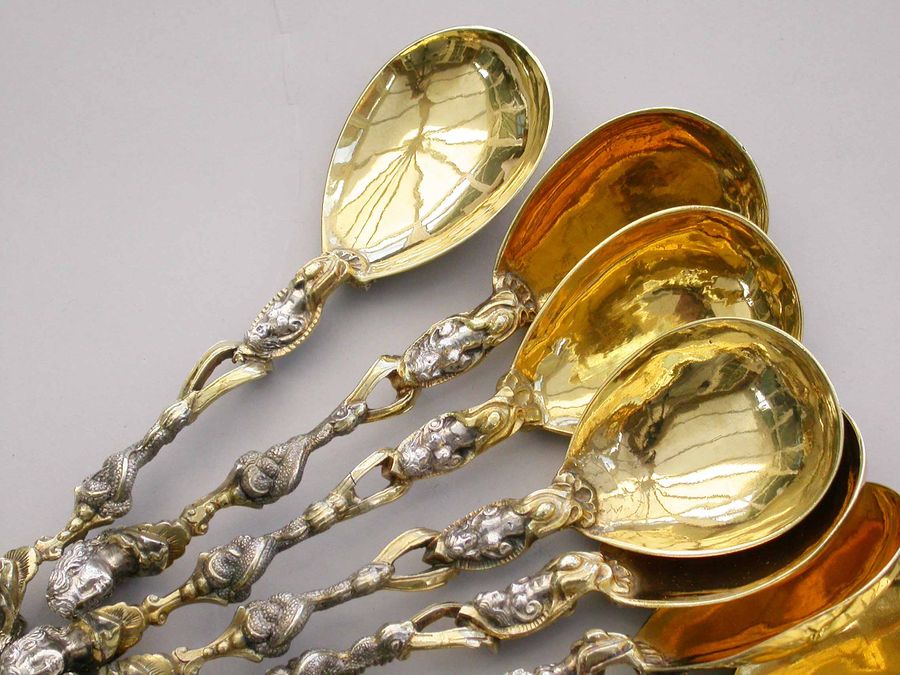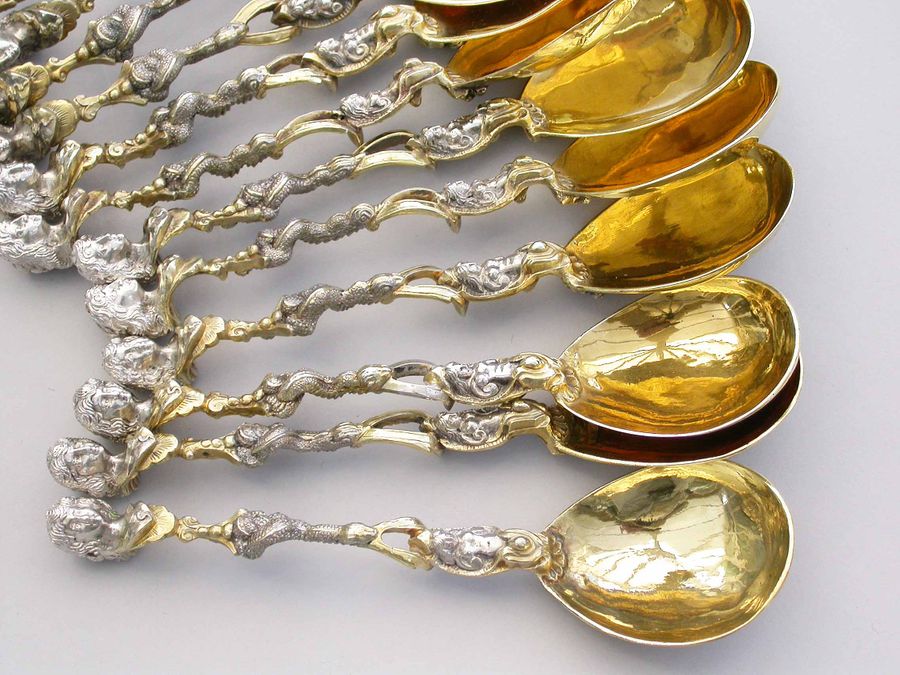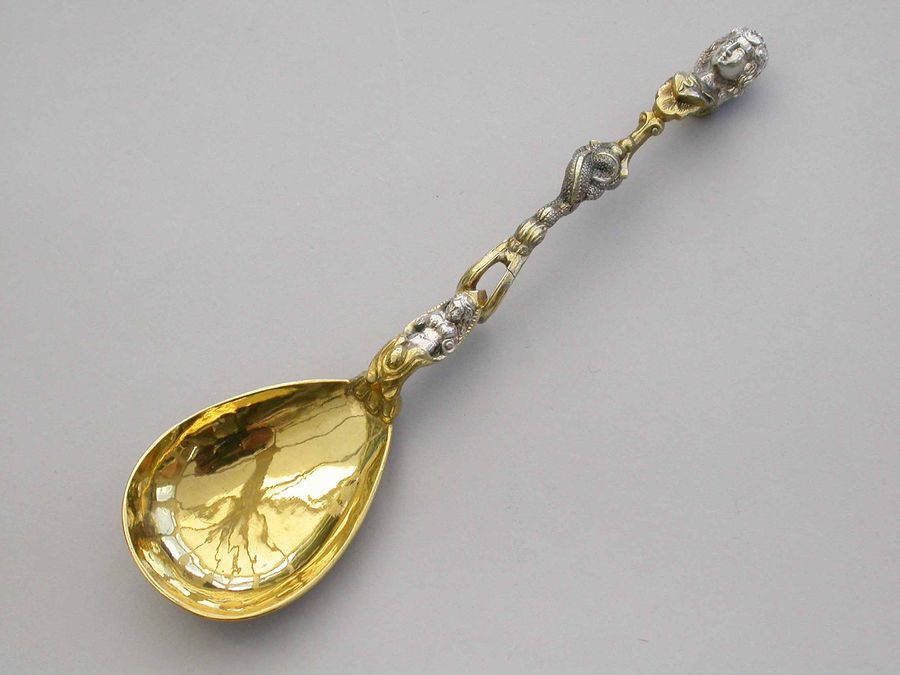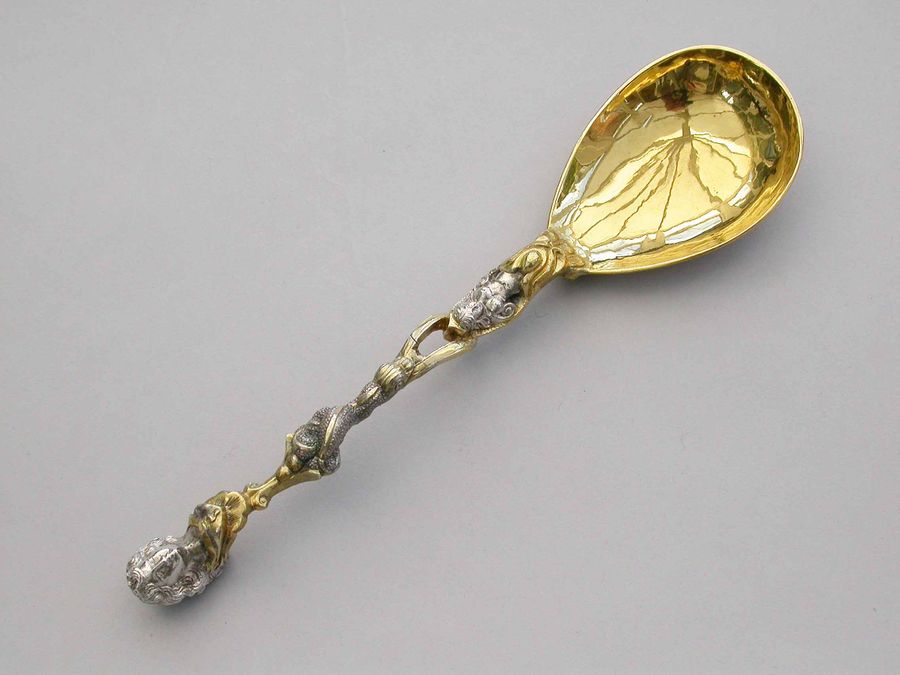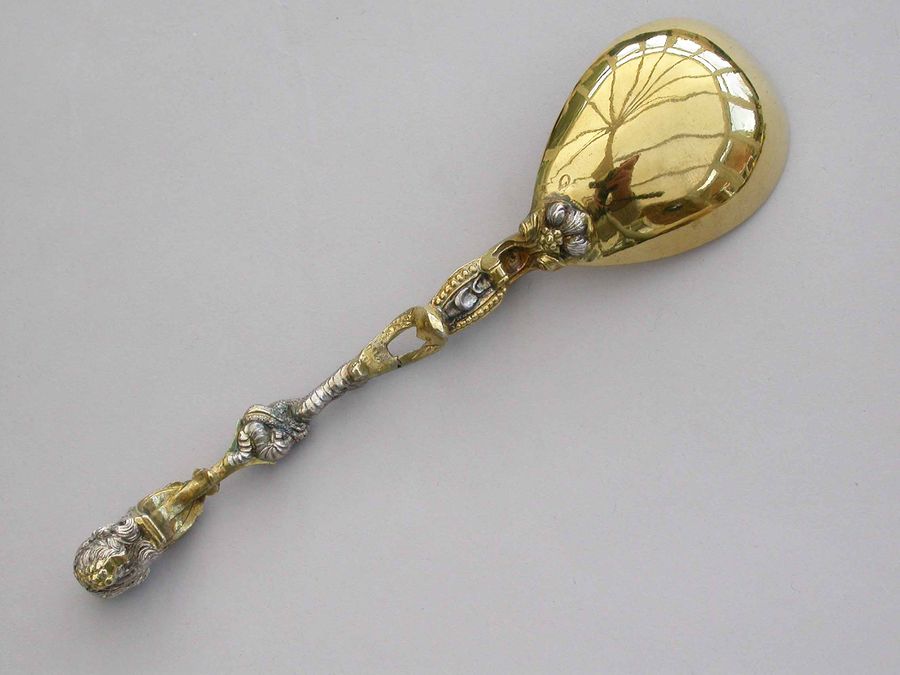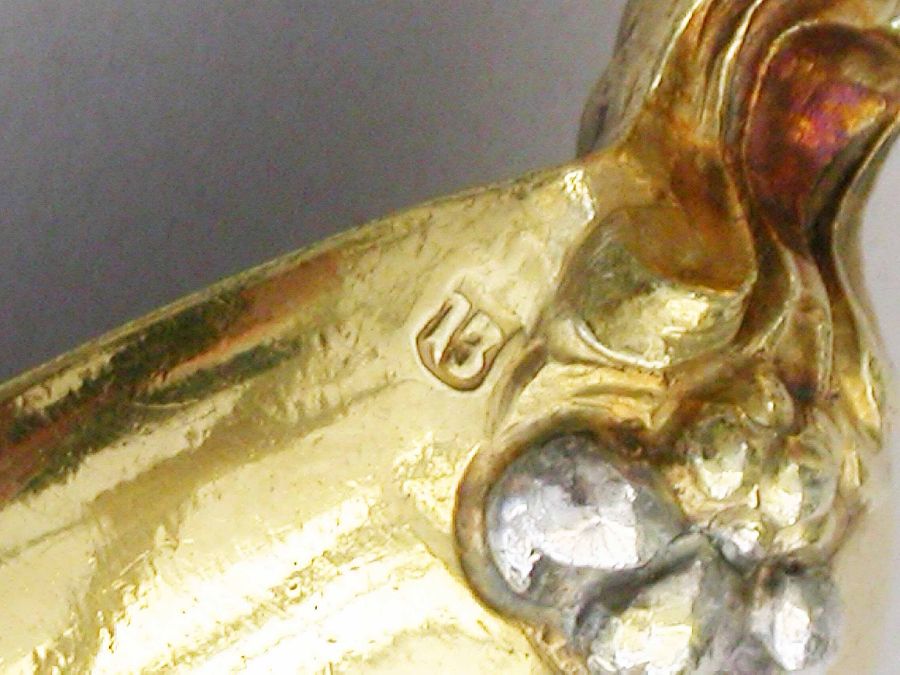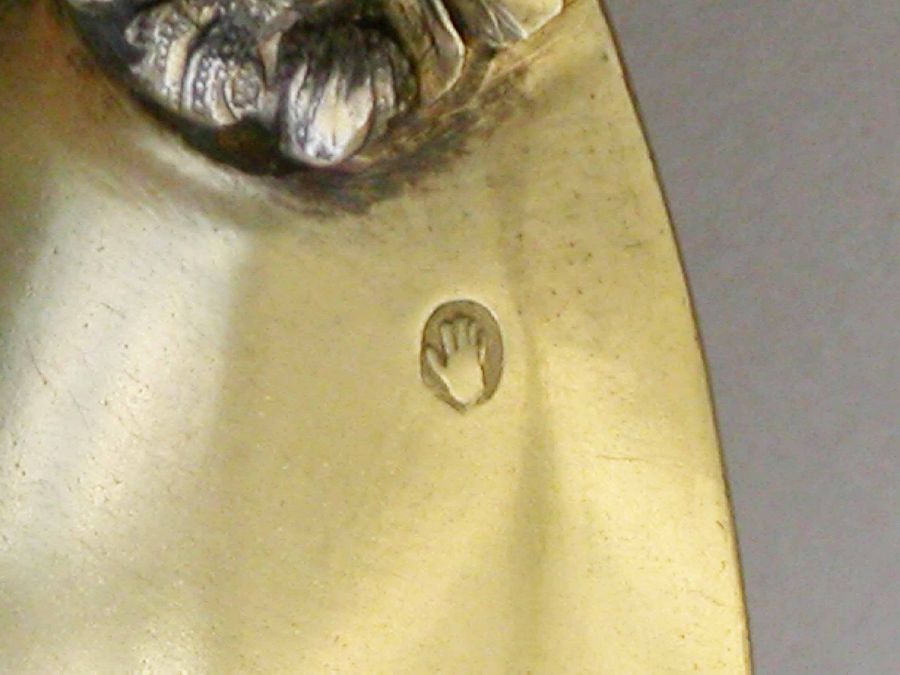 A good quality cased set of 12 mid 19th Century Austro-Hungarian, or possibly German, cast parcel gilt silver Serving Spoons, with plain pear shaped gilded bowls, the entwined pierced handles with female Bachanite terminals.

Contained within a silk and velvet lined brass bound mahogany fitted case by Watherston & Son. A brass plaque to the lid engraved - "Sir E.Gooch 1864'.

Marked with hand in an oval and 13 Loth hallmarks. (13 loth fineness = .812,5 parts per 1,000).

Austro-Hungarian, or possibly German c1860.

Ex: Benacre Hall, Suffolk. Sotheby's 9,10 & 11 May 2000.

Sir Edward Sherlock Gooch, 7th Baronet (1843–1872), Benacre Hall, Suffolk.

The Gooch Baronetcy of Benacre Hall, in the County of Suffolk, was created in the Baronetage of Great Britain on 4 November 1746 for William Gooch, Lieutenant Governor of Virginia from 1727 to 1749. The second Baronet was Bishop of Bristol, Norwich then Ely. He married Mary Sherlock, daughter of William Sherlock, Dean of Saint Paul's Cathedral, London leaving a fairly substantial inheritance. Since then, Sherlock has been included by most succeeding generations as a middle name. The fourth Baronet served as High Sheriff of Suffolk in 1785. The fifth Baronet co-represented Suffolk in the House of Commons from 1806 to 1830. The sixth Baronet likewise won election as Member of Parliament for Suffolk East between 1846 and 1856. The eleventh Baronet was a Colonel in the Army.

Watherston & Son
James Henderson Watherston and his son Edward James Watherston went into business together in 1864. James had previously partnered with John Brogden before leaving to start with his son. Together they started as manufacturing jewelers and chain makers located at 12 Pall Mall East in London. They exhibited at the Paris International Exposition of 1867 and focused the display on their gold chains. By 1890 they began to deal in diamonds and pearls. Followed by branching into silversmithing. Then in 1902 they were forced to relocate after the purchase of their Pall Mall address. The purchase was made to reduce the risk of fire to the National Gallery. They moved to number 6 Vigo Street, off Regent Street in London from where they continued the business until 1911 when they closed their shop.
£965.00
Condition
In good condition with no damage or repair, the case slightly warped and not closing
Weight
1040.00 Grams (33.44 troy ounces)