Early 20th Century Silver & Enamel John Powers Whiskey Vesta Case
Deakin & Francis, Birmingham 1912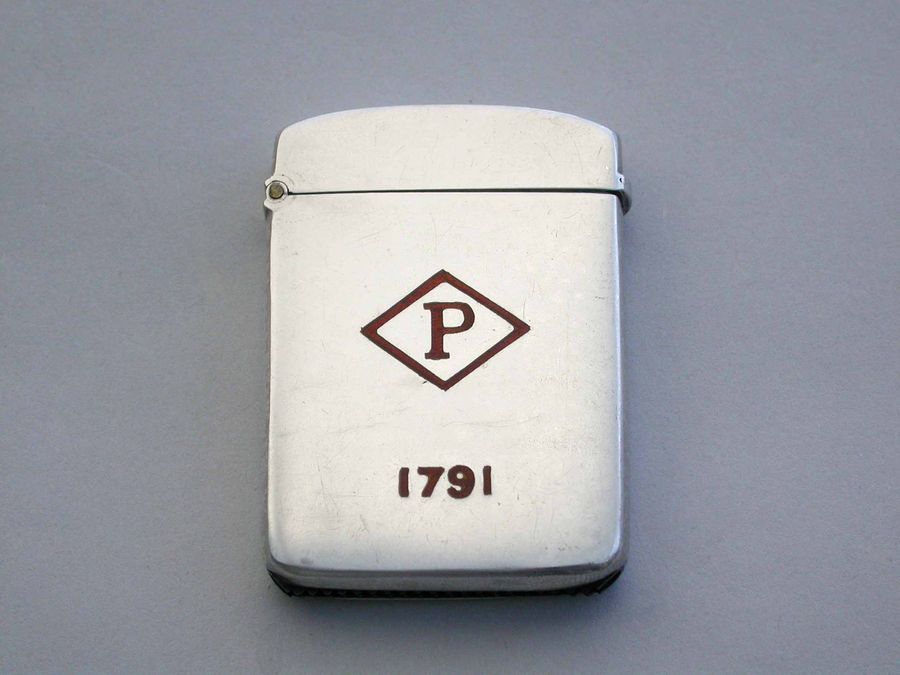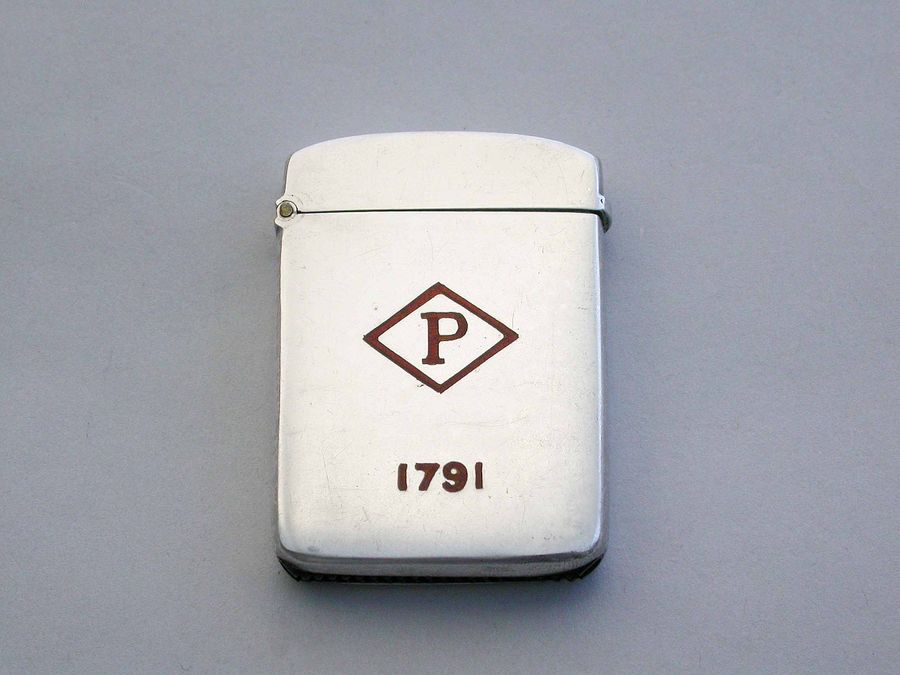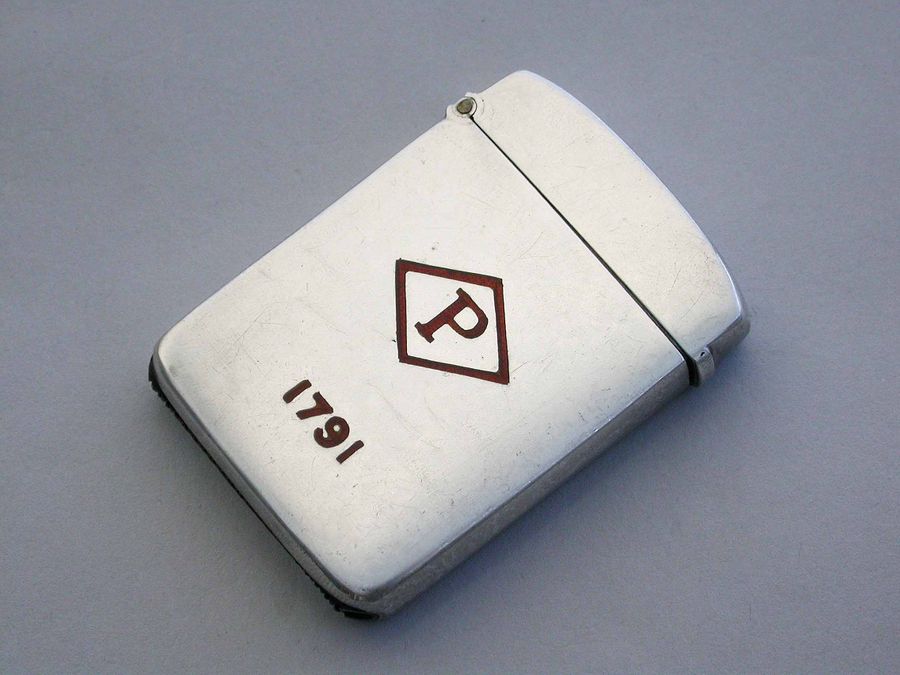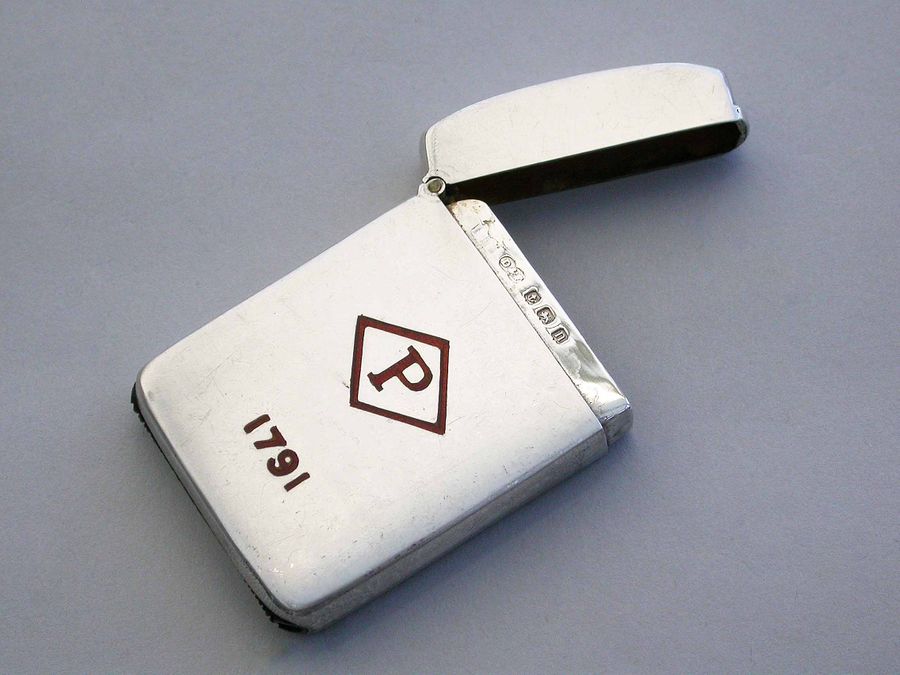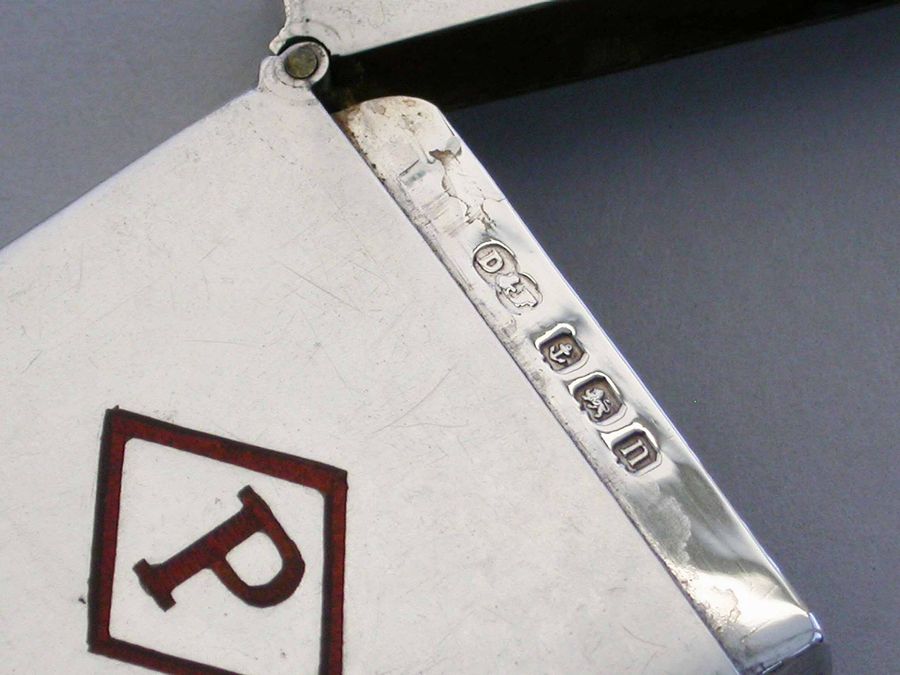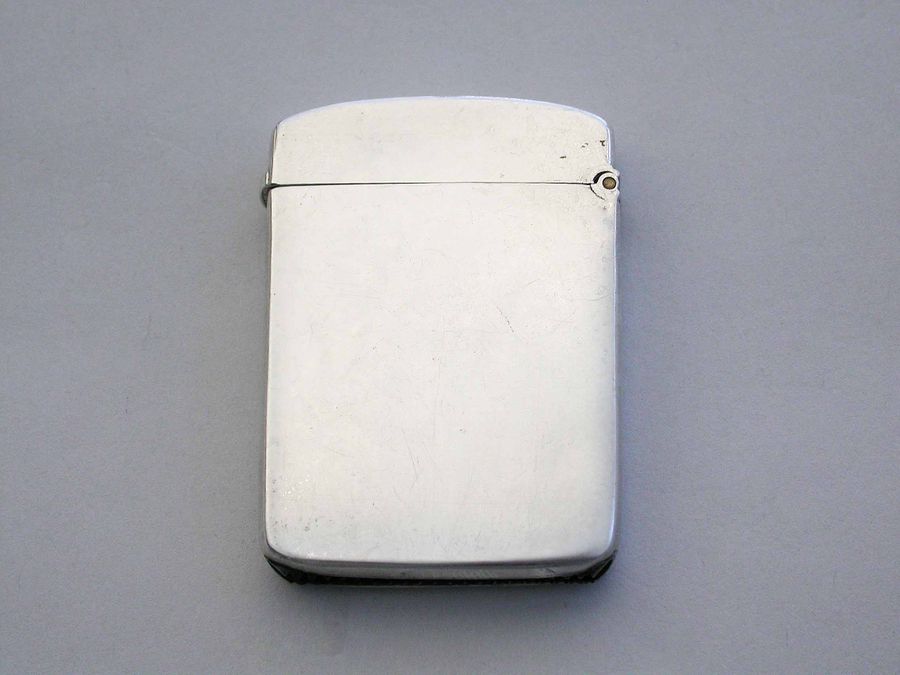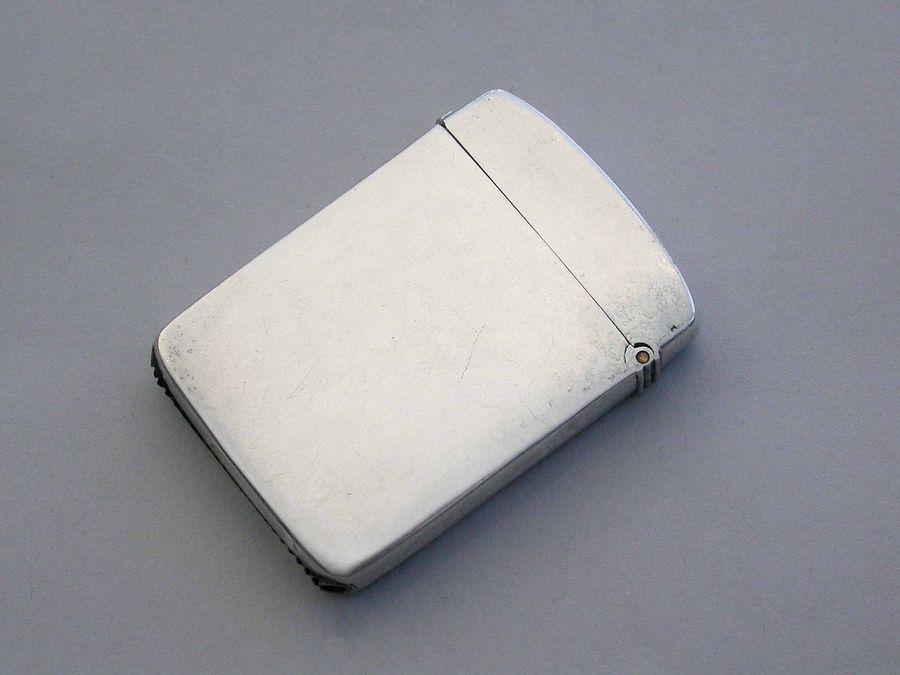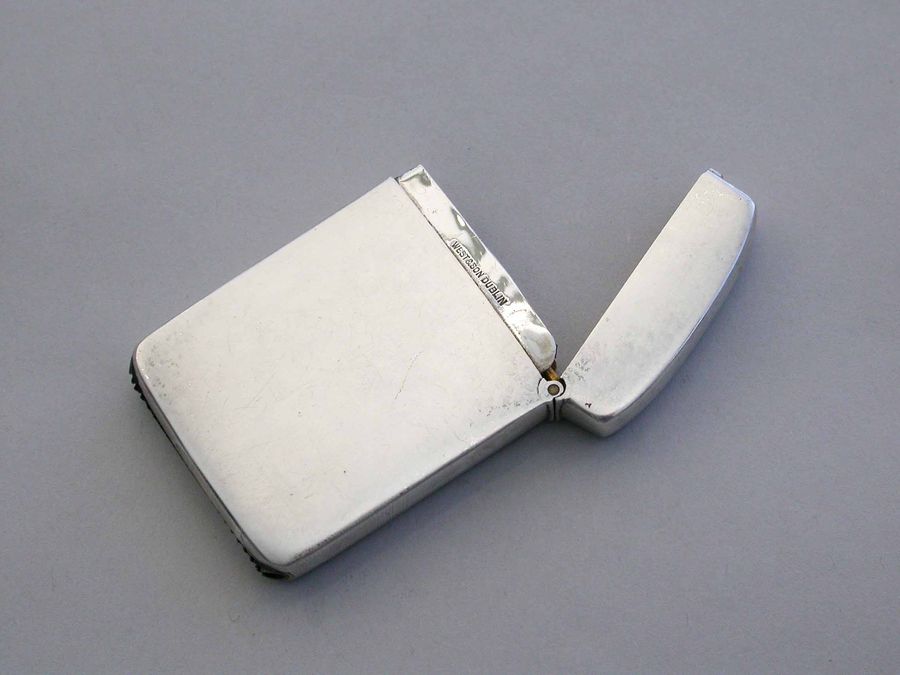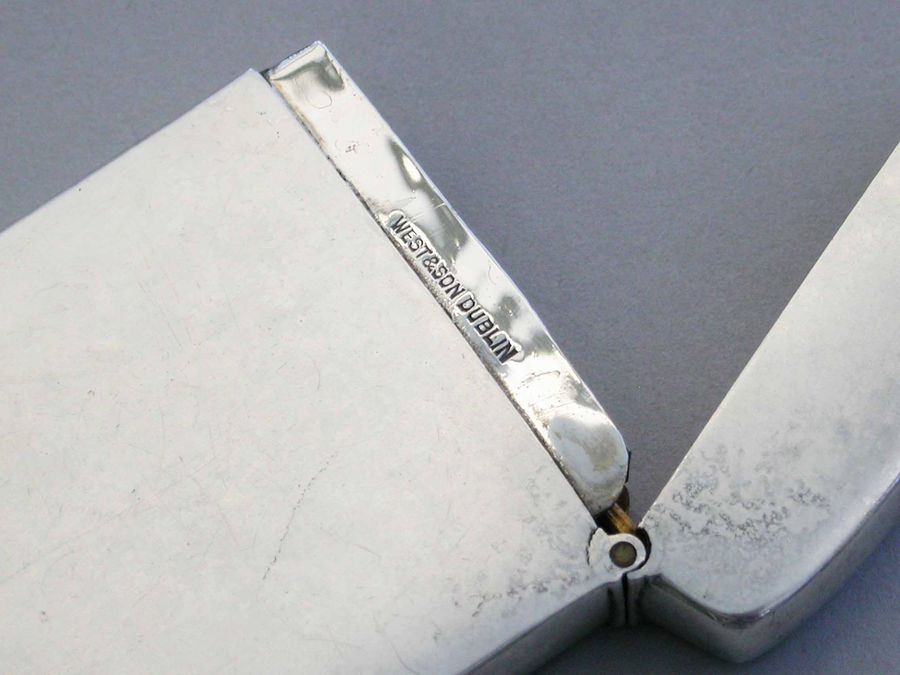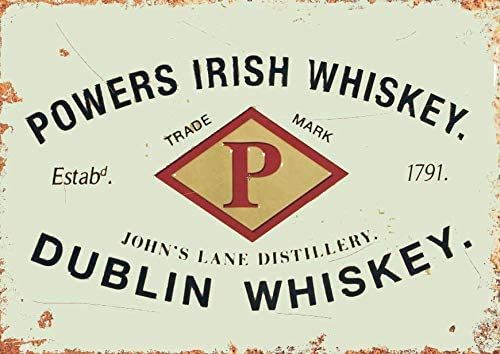 A rare early 20th century silver and enamel advertising Vesta Case for John Powers Irish Whiskey, of rounded rectangular form with sprung hinged lid and silver gilt interior. The face enameled with the Powers logo and the date 1791 when the company was established.

By Deakin & Francis, Birmingham, 1912
Retailed by West & Son of Dublin.

Powers is a brand of Irish whiskey. Historically a single pot still whiskey, the flagship Powers Gold Label brand was the first Irish whiskey ever to be bottled.
In 1791 James Power, an innkeeper from Dublin, established a small distillery at his public house at 109 Thomas St., Dublin. The distillery, which had an output of about 6,000 gallons in its first year of operation, initially traded as James Power and Son, but by 1822 had become John Power & Son, and had moved to a new premises at John's Lane, a side street off Thomas Street. At the time the distillery had three pot stills, though only one, a 500-gallon still is thought to have been in use. Following reform of the distilling laws in 1823, the distillery expanded rapidly. In 1827, production was reported at 160,270 gallons, and by 1833 had grown to 300,000 gallons per annum. As the distillery grew, so too did the stature of the family. In 1841, John Power, grandson of the founder was awarded a baronetcy, a hereditary title. In 1855, his son Sir James Power, laid the foundation stone for the O'Connell Monument, and in 1859 became High Sheriff of Dublin.
In 1871, the distillery was expanded and rebuilt in the Victorian style, becoming one of the most impressive sights in Dublin. After expansion, output at the distillery rose to 700,000 gallons per annum, and by the 1880s, had reached about 900,000 gallons per annum, at which point the distillery covered over six acres of central Dublin, and had a staff of about 300 people. Historically, Powers Gold Label was the best-selling whiskey in Ireland.

£245.00
Condition
In good condition with no damage or repair
Weight
35.00 Grams (1.13 troy ounces)