Edwardian Upright Silver Sewing Compendium / Pin Cushion / Tape Measure
Arthur Willmore Pennington, Birmingham 1909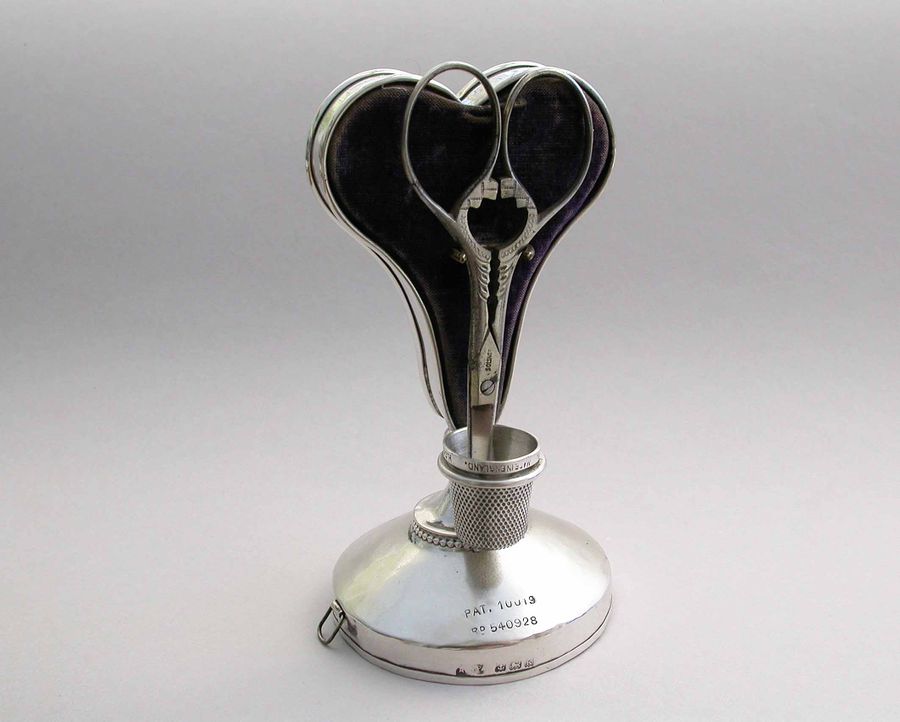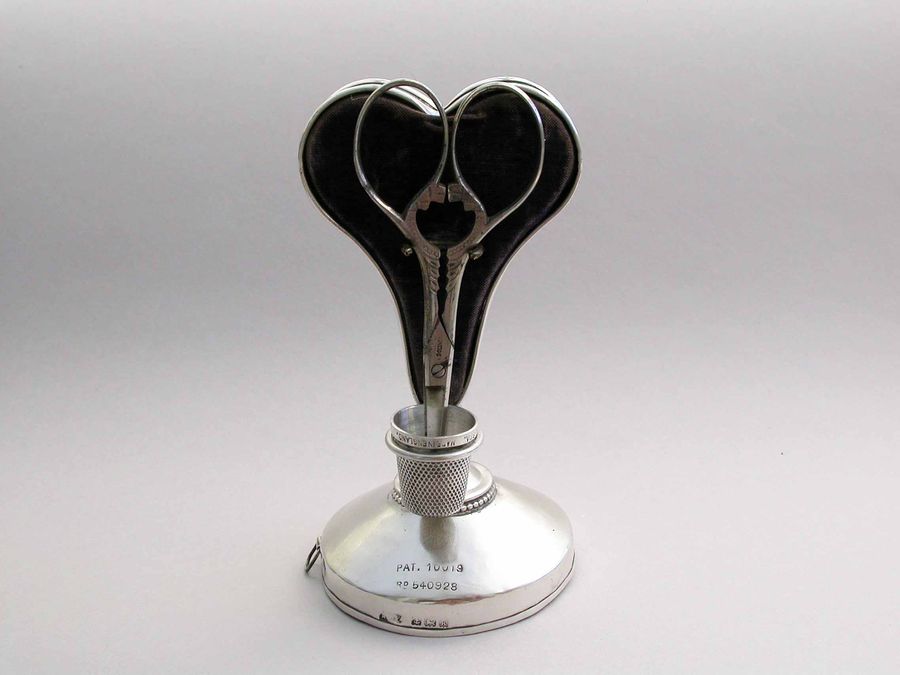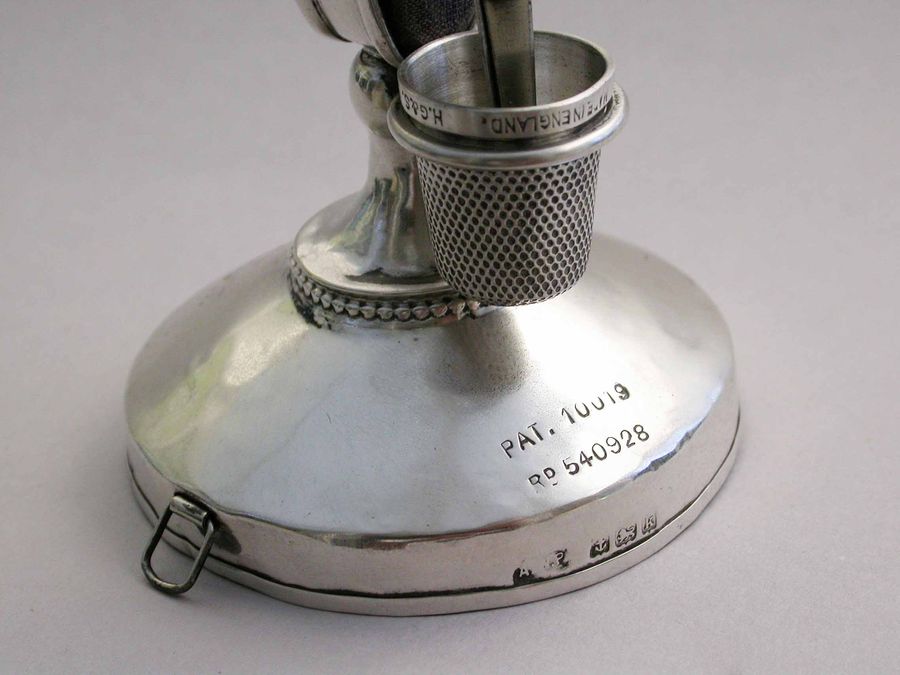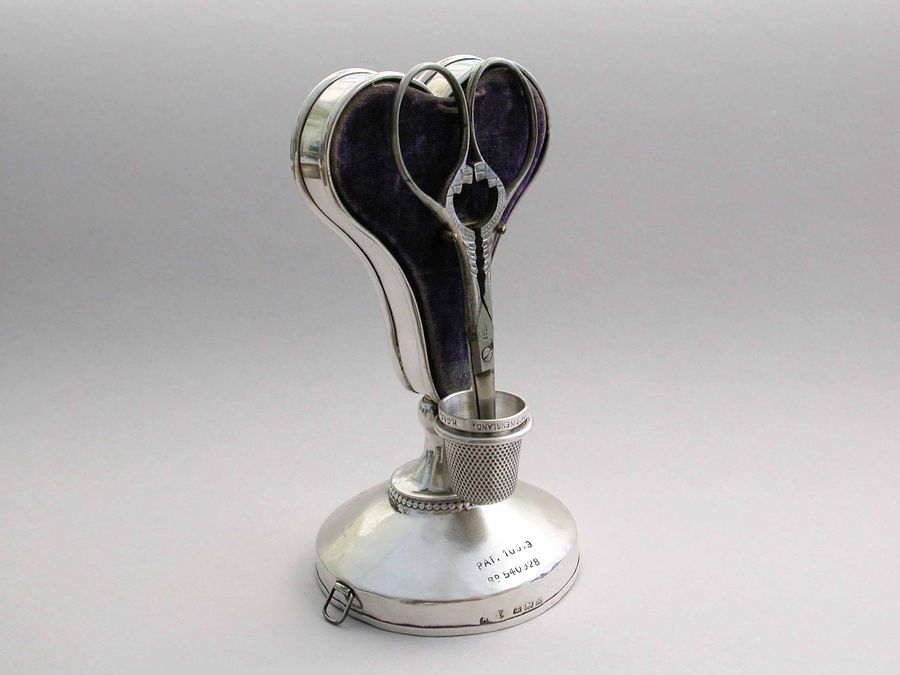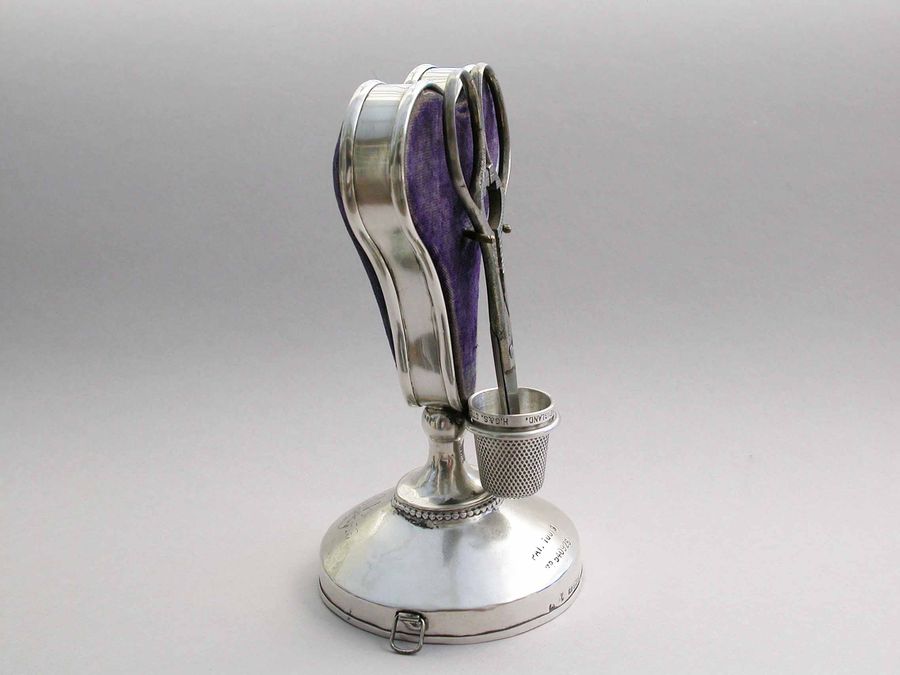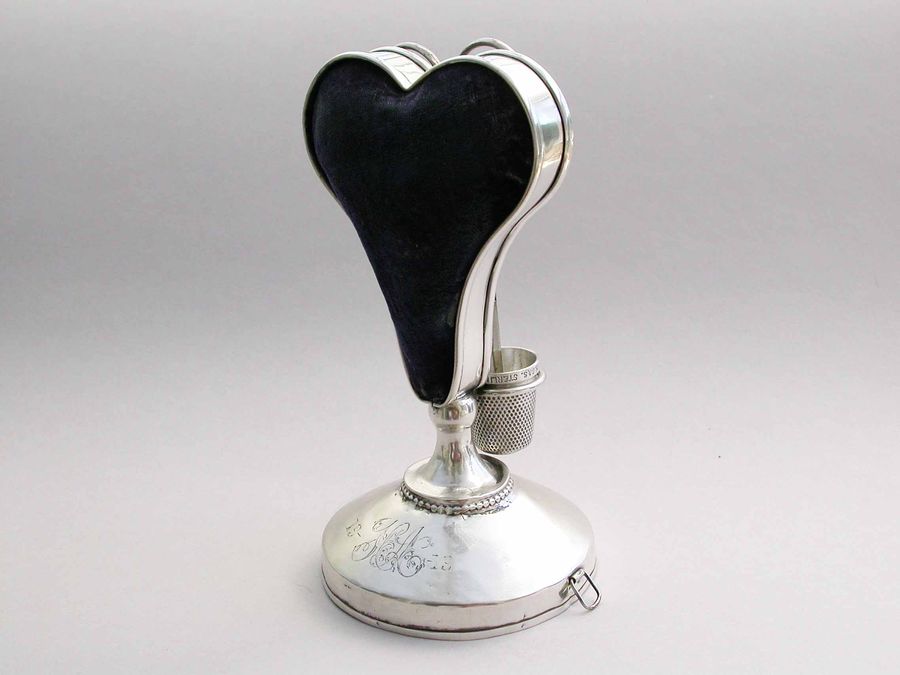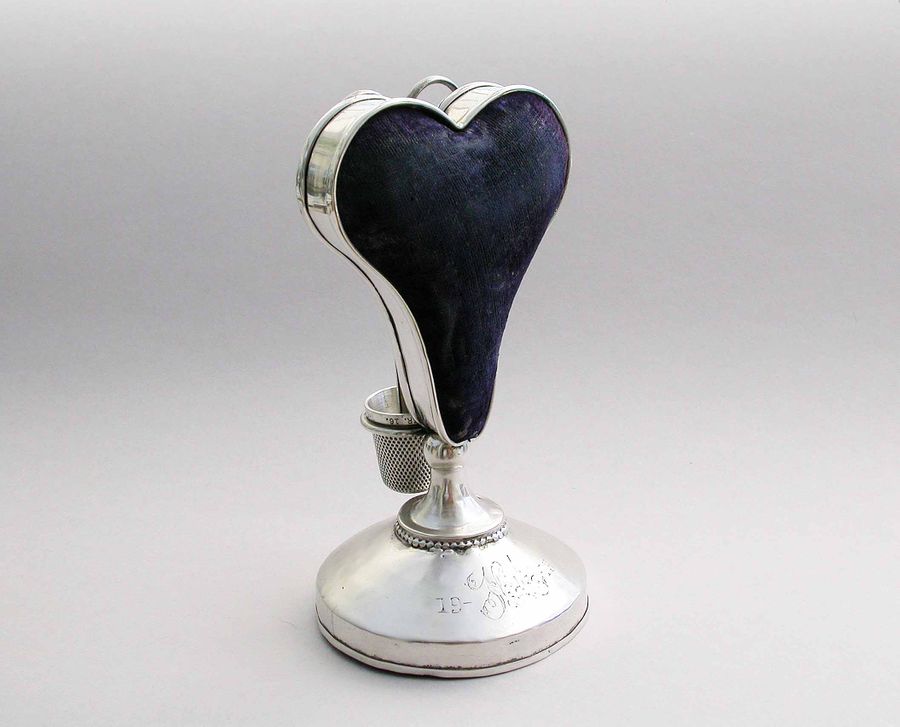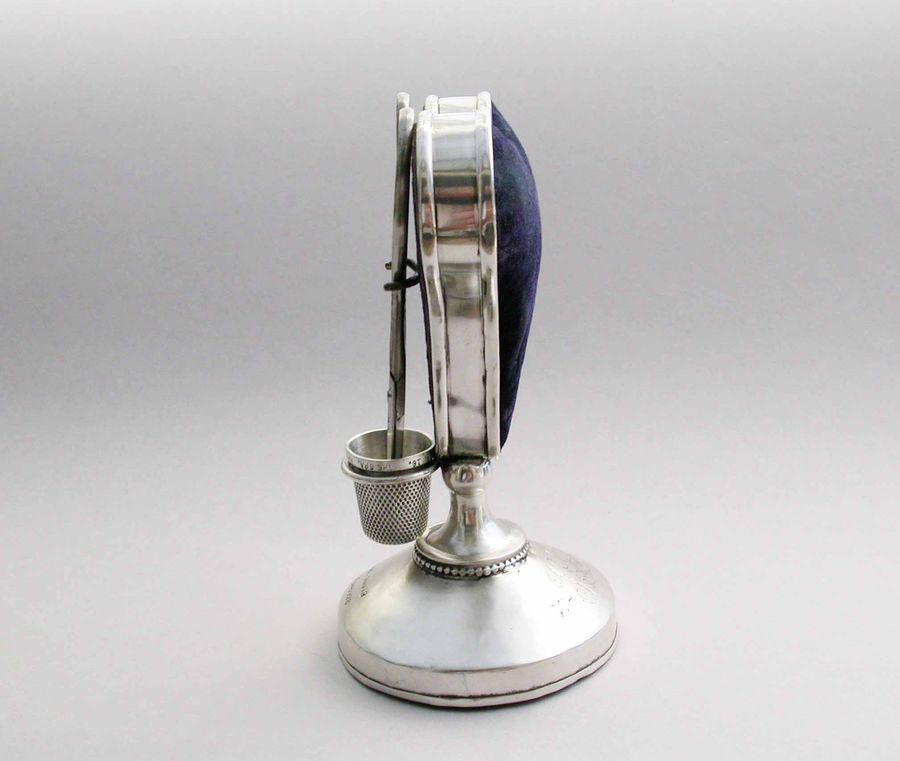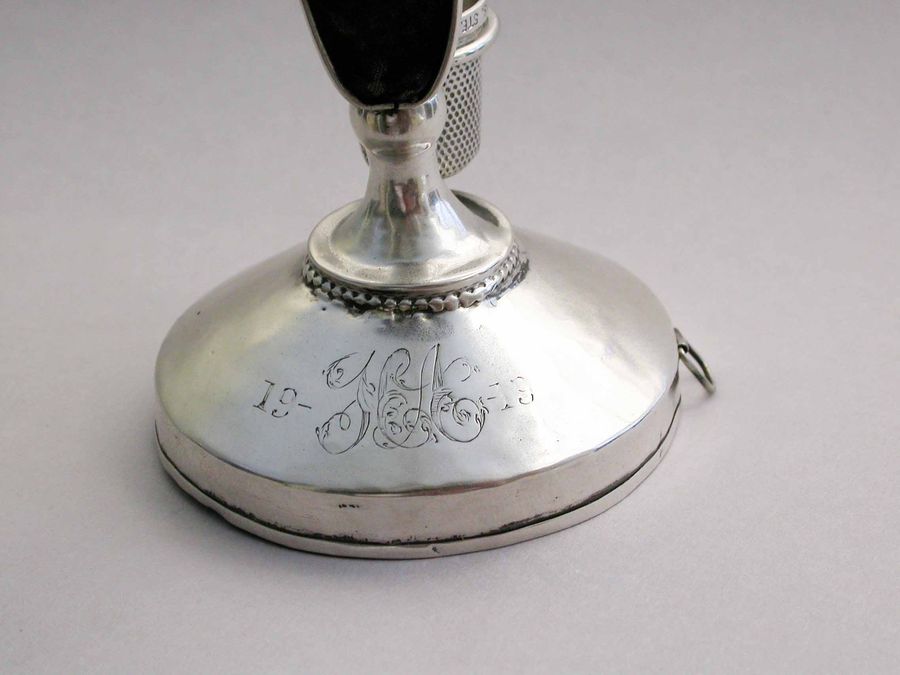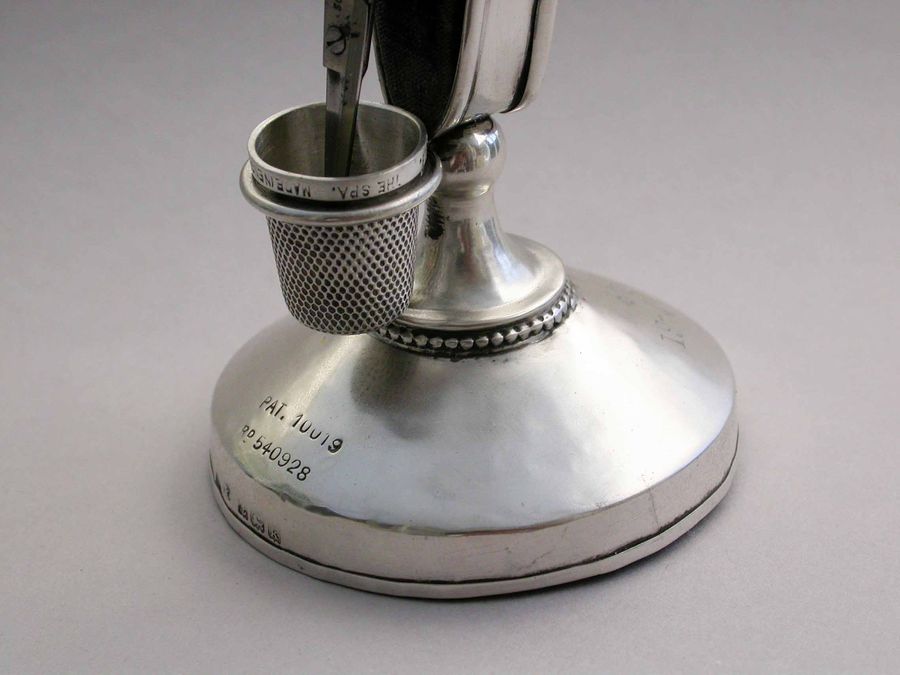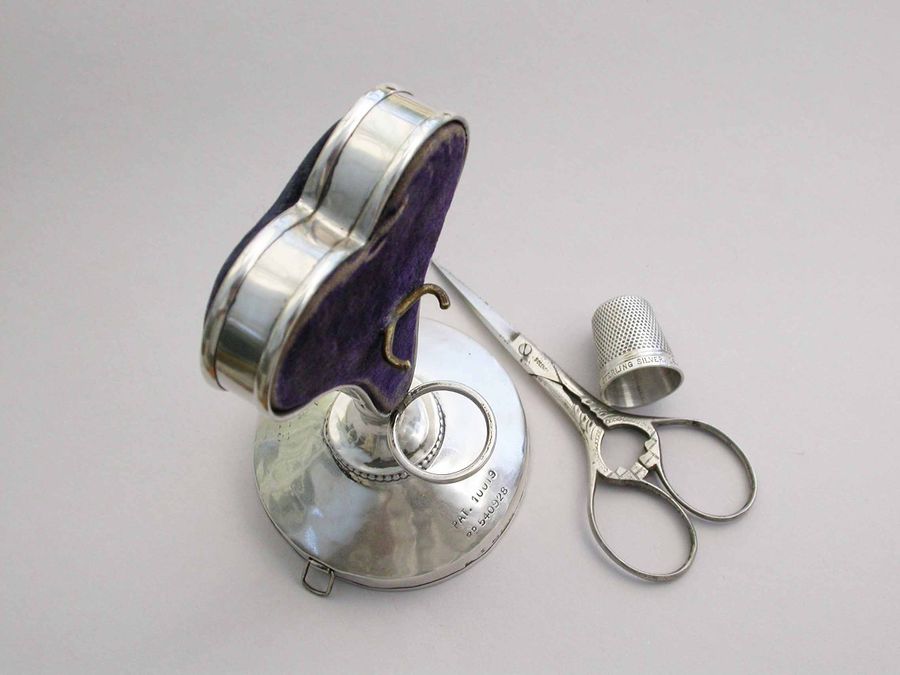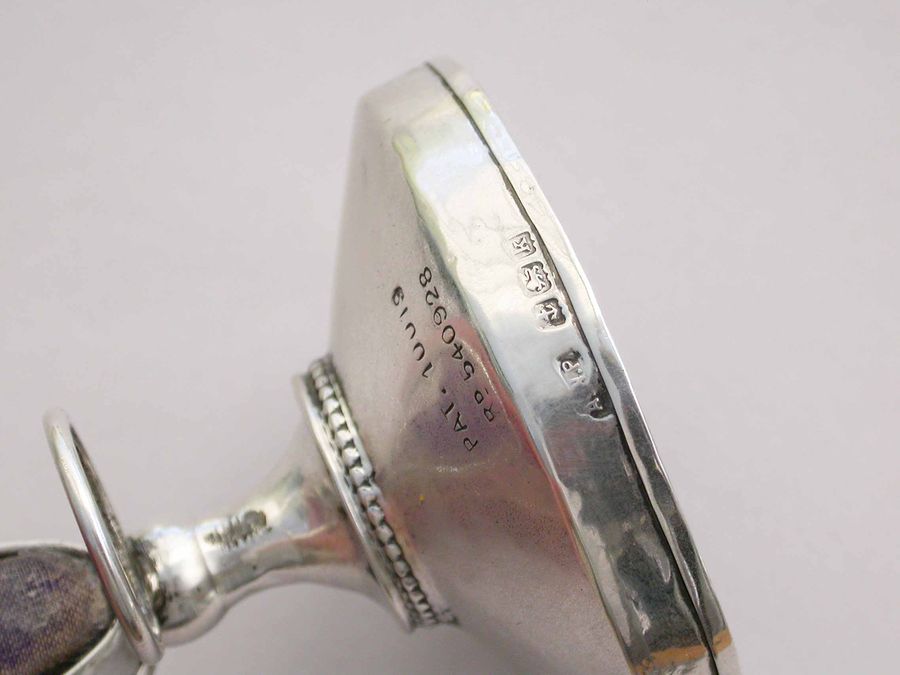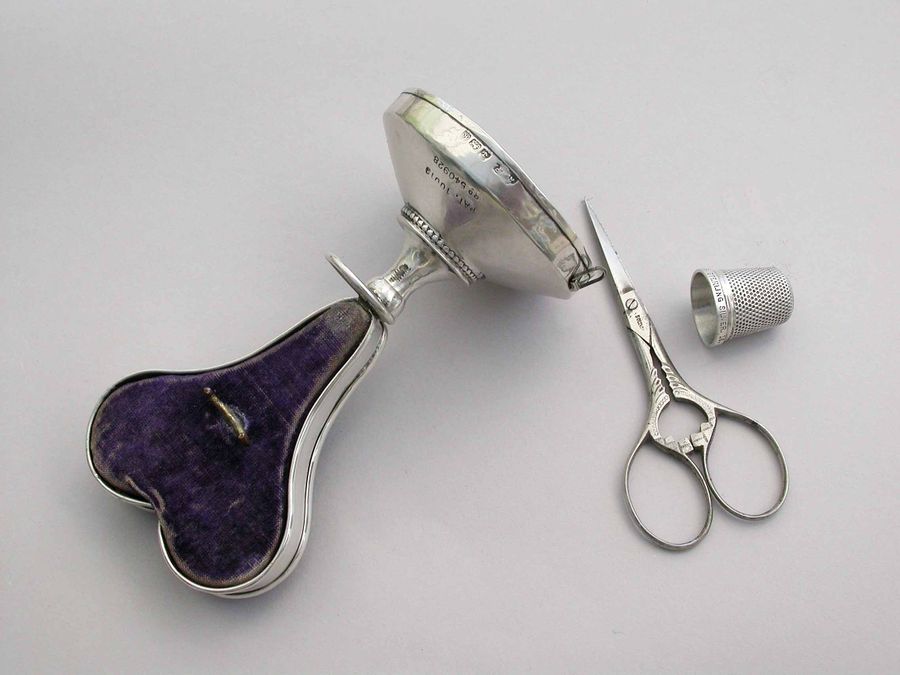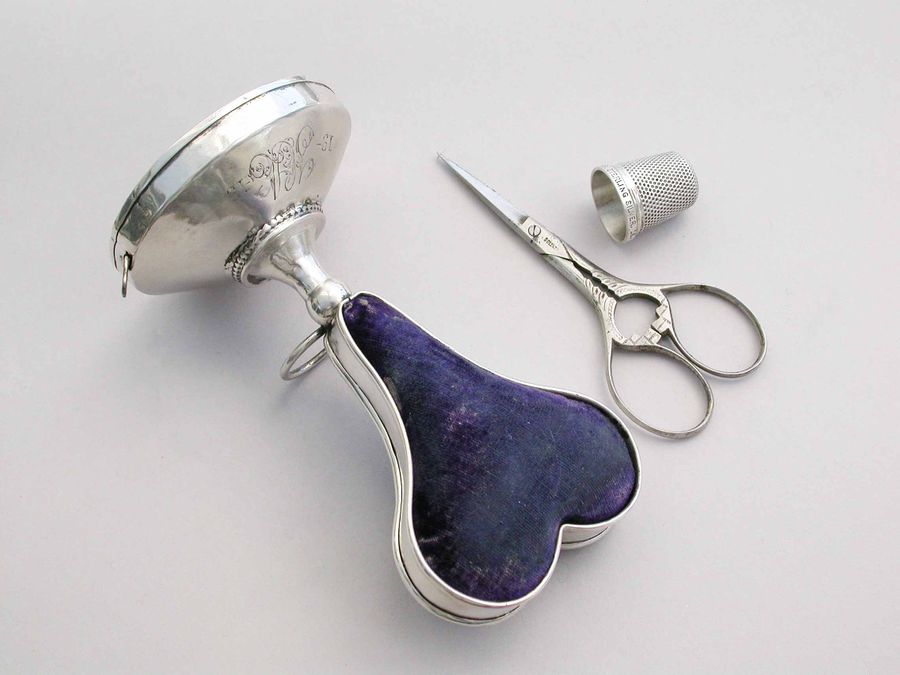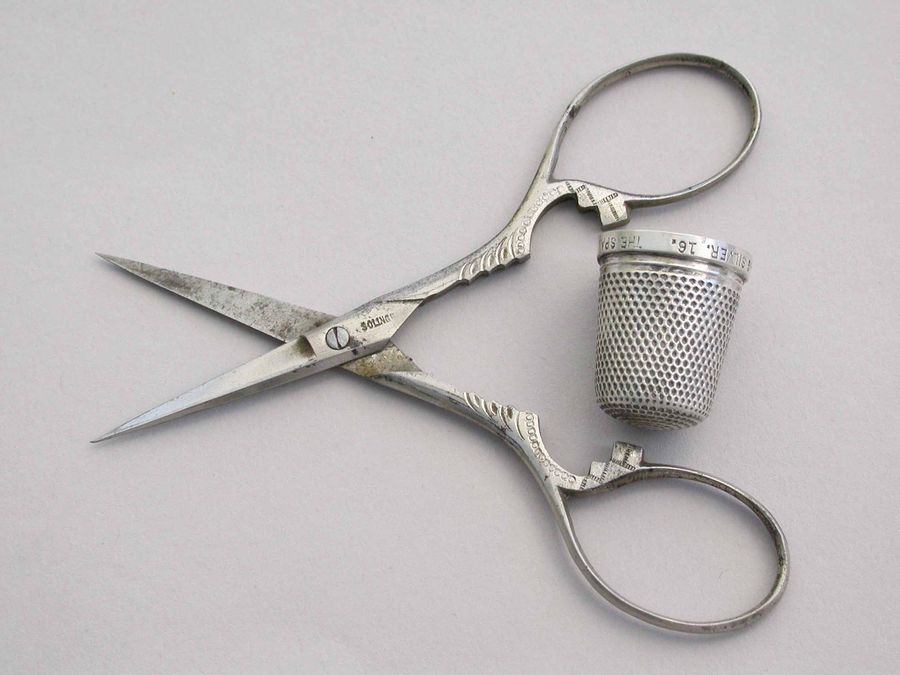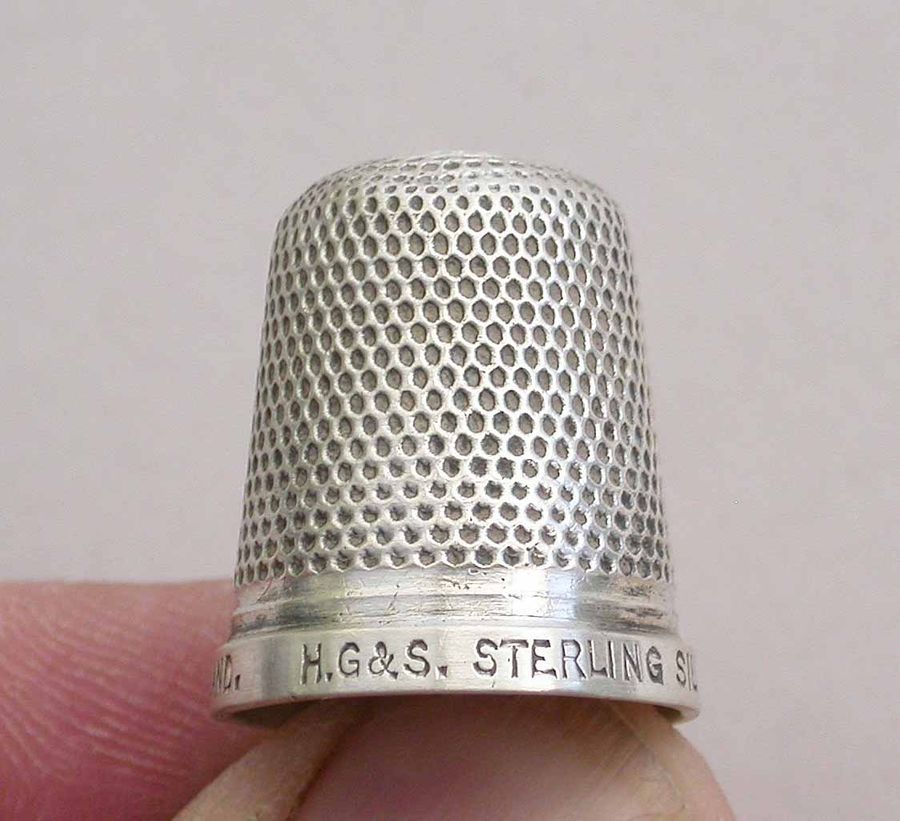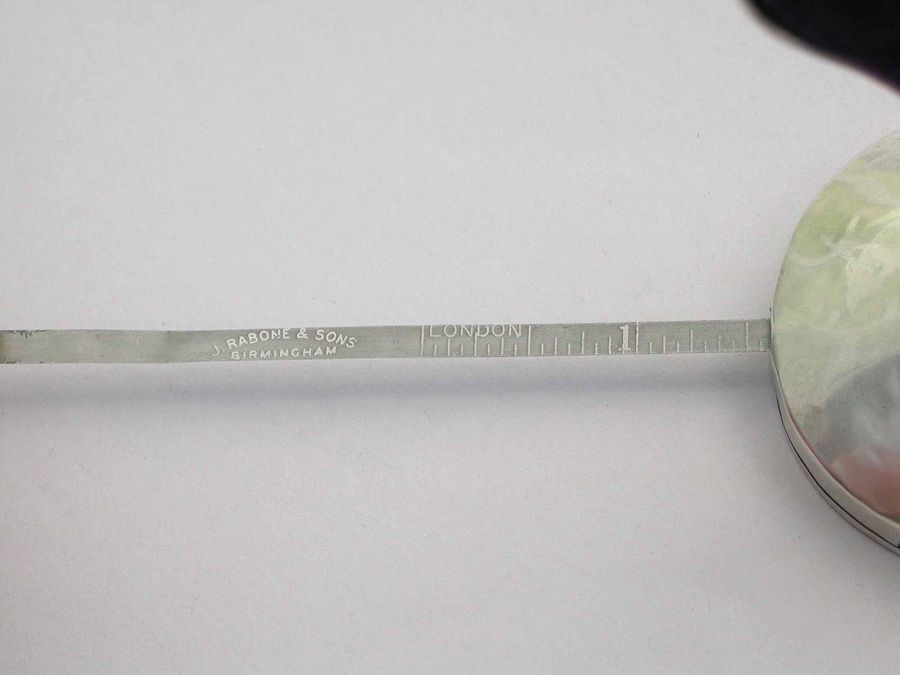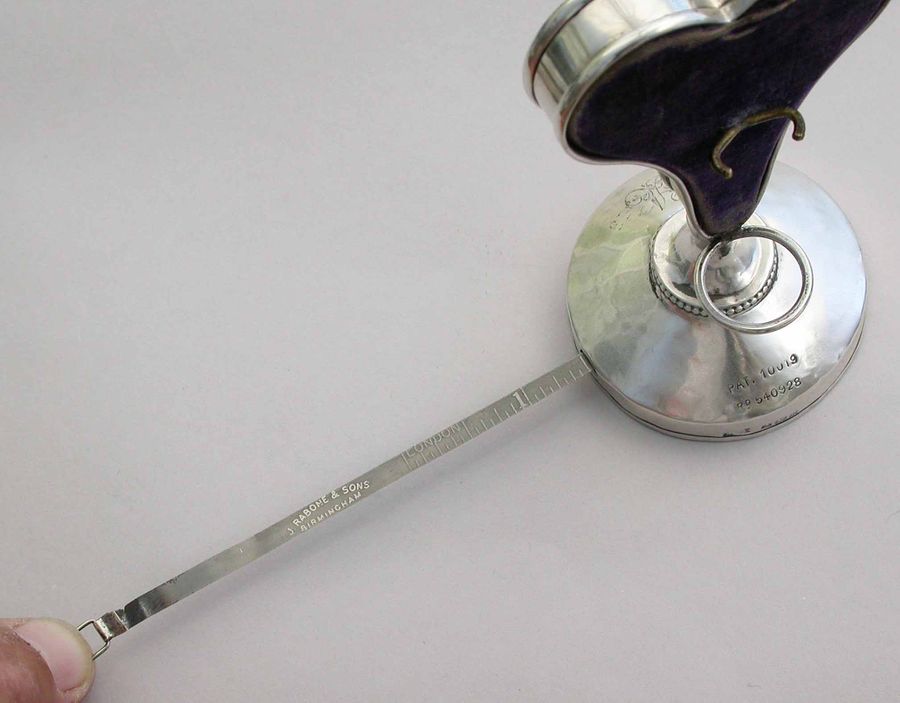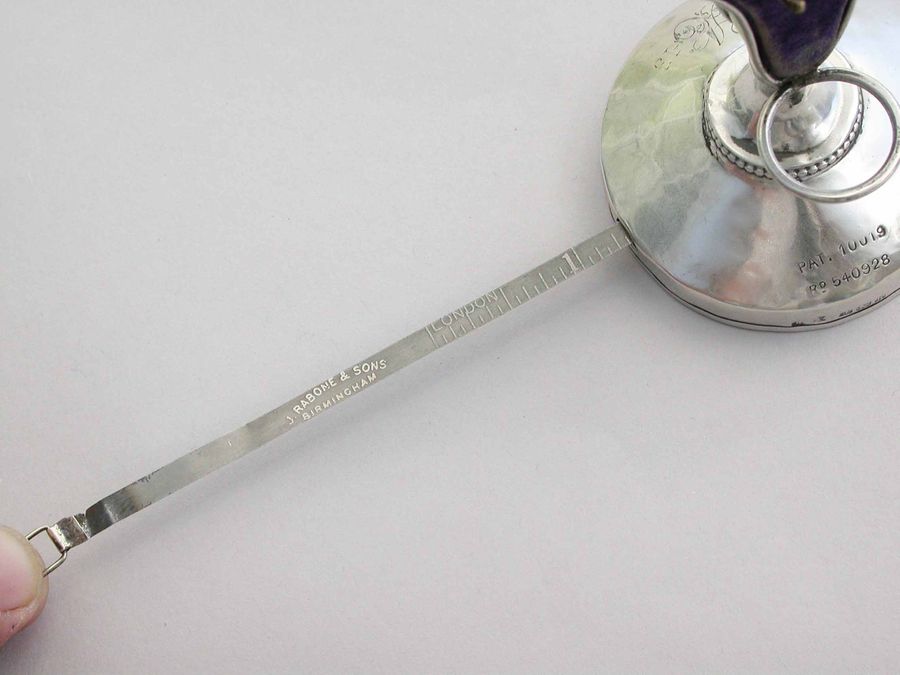 An unusual Edwardian silver Sewing Compendium, with double sided upright heart shaped pin cushion on a circular silver pedestal base containing an integral pull-out steel tape measure. Also incorporating stands for steel scissors and sterling silver thimble. The base engraved with initials and dated 1919.

By Arthur Willmore Pennington, Birmingham 1909. Also stamped with patent and registered design numbers.

The steel tape measure by J.Rabone & Sons.

John Rabone & Sons
As one of Britain's main rule making cities, Birmingham had its fair share of such companies in the 19th century. Estimated to have been close to 100 specialists in 1850, this was a prominent trade for England's second city. Out of all such concerns, John Rabone & Sons were at the forefront of rule making within the city.
The Rabone name came to prominence in the late 18th century, with John's father Michael, who had entered into partnership with another Birmingham manufacturer, Joseph Hassall. Before the dawn of the 19th century, John Rabone joined to continue his father's work, with his own son John Jr. forming a new partnership under the John Rabone & Sons name. Lasting through to the early 1960s as an independent family business, the company merged with James Chesterman and Co of Sheffield.
Sold - £650.00
Condition
In good original condition with just some very minor dinks to the base.
Weight
68.00 Grams (2.19 troy ounces)