George V Patented Silver & Enamel Revolving Cigarette Box
SAMPSON MORDAN & CO, London 1928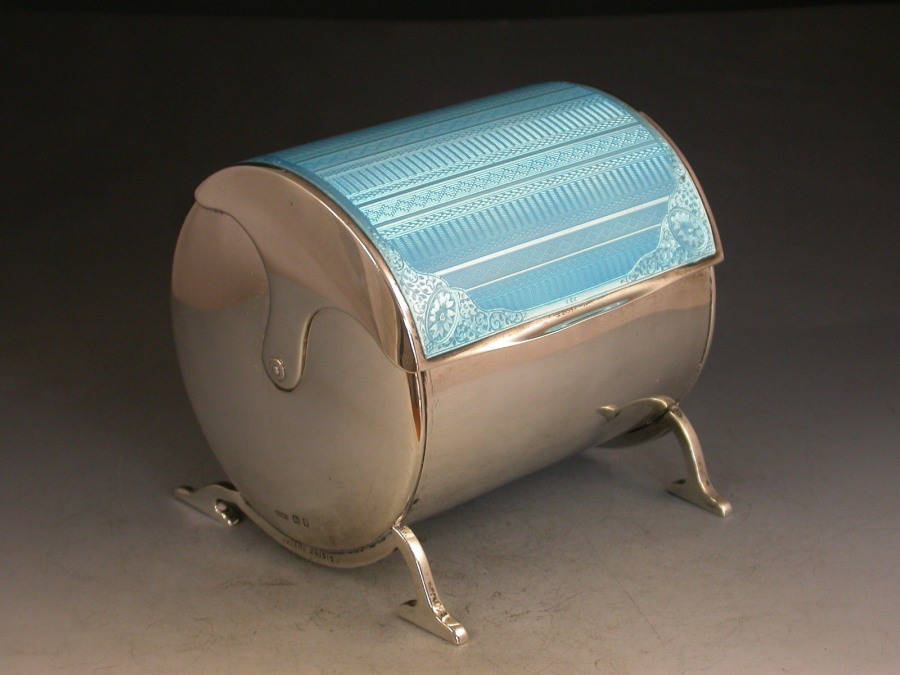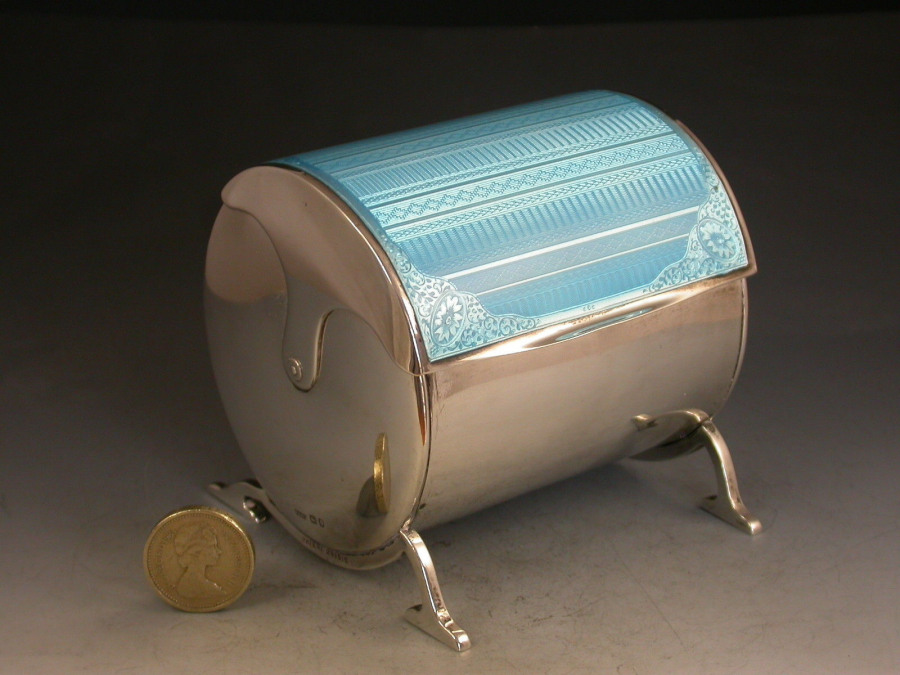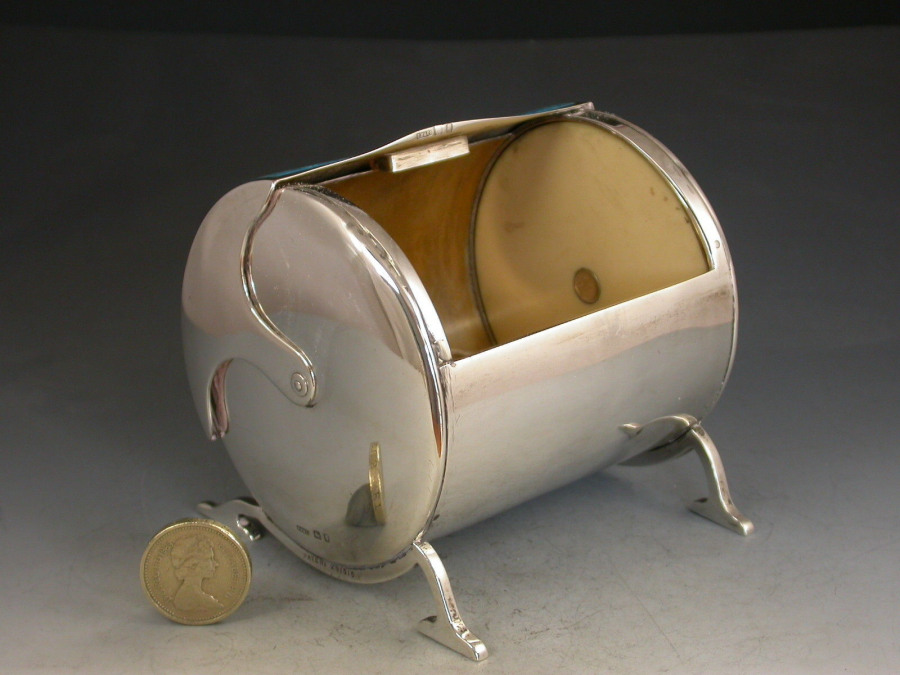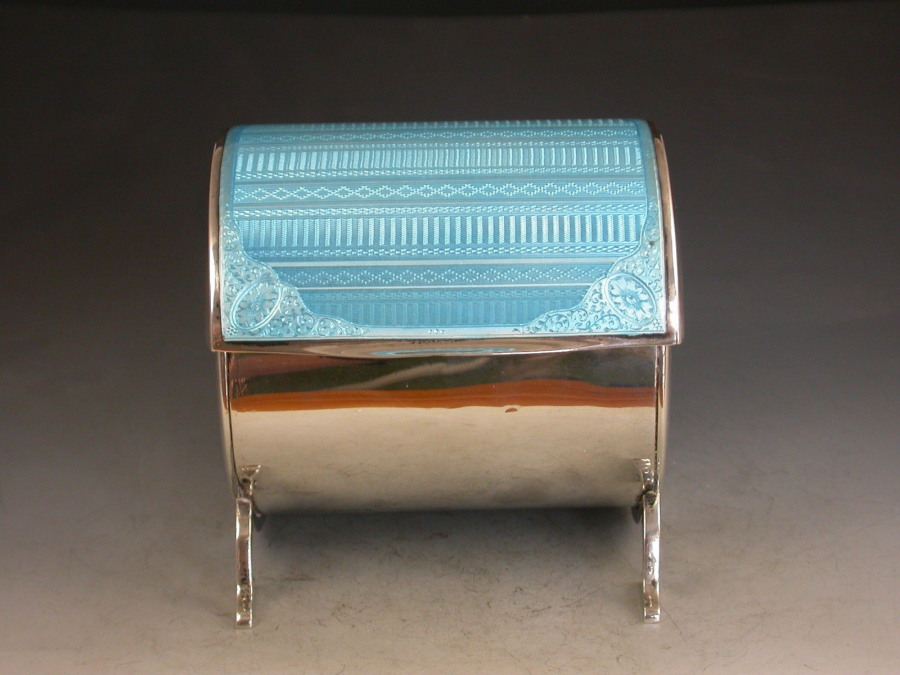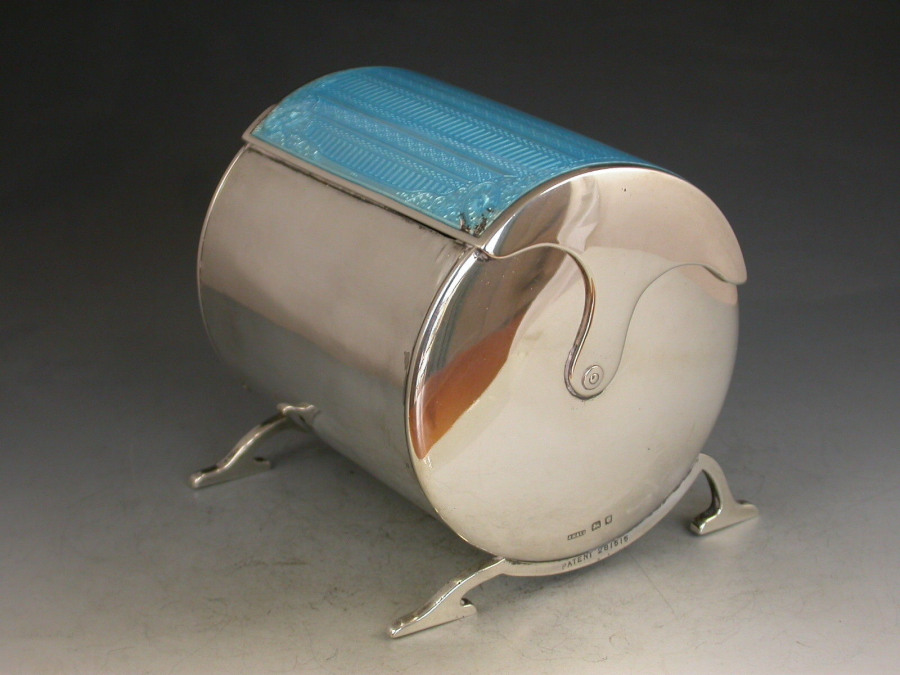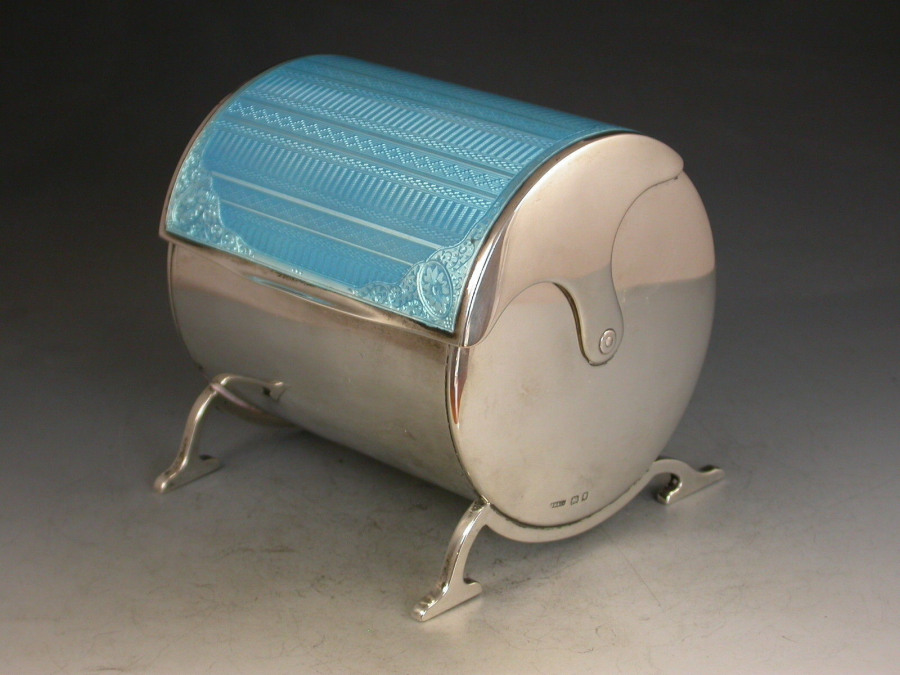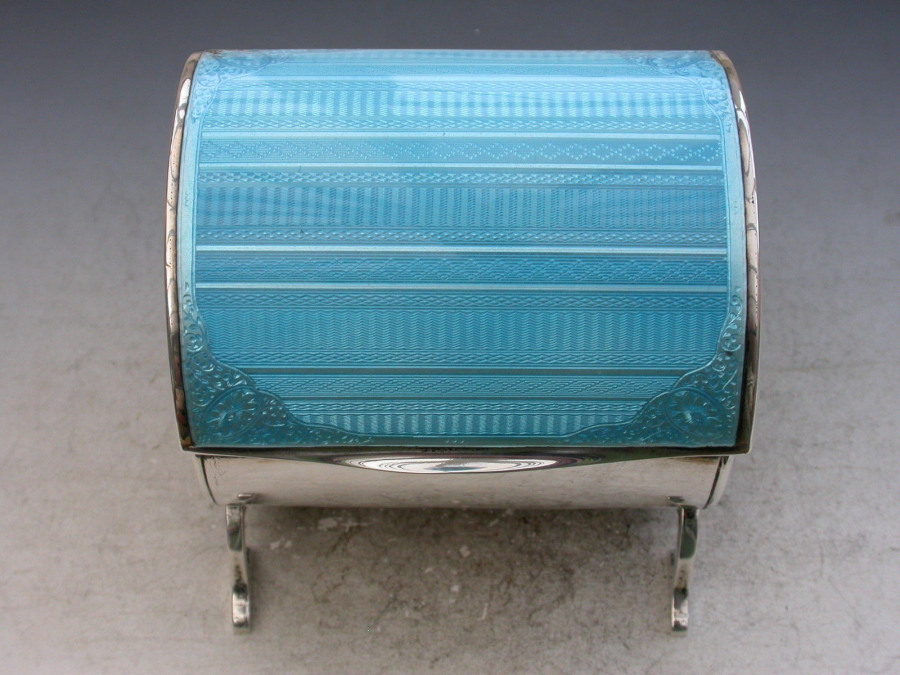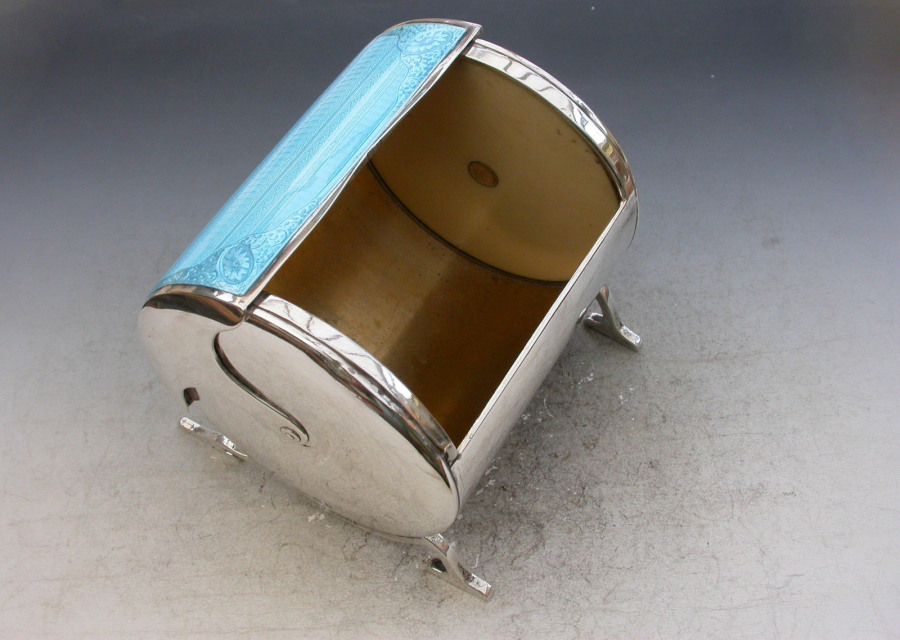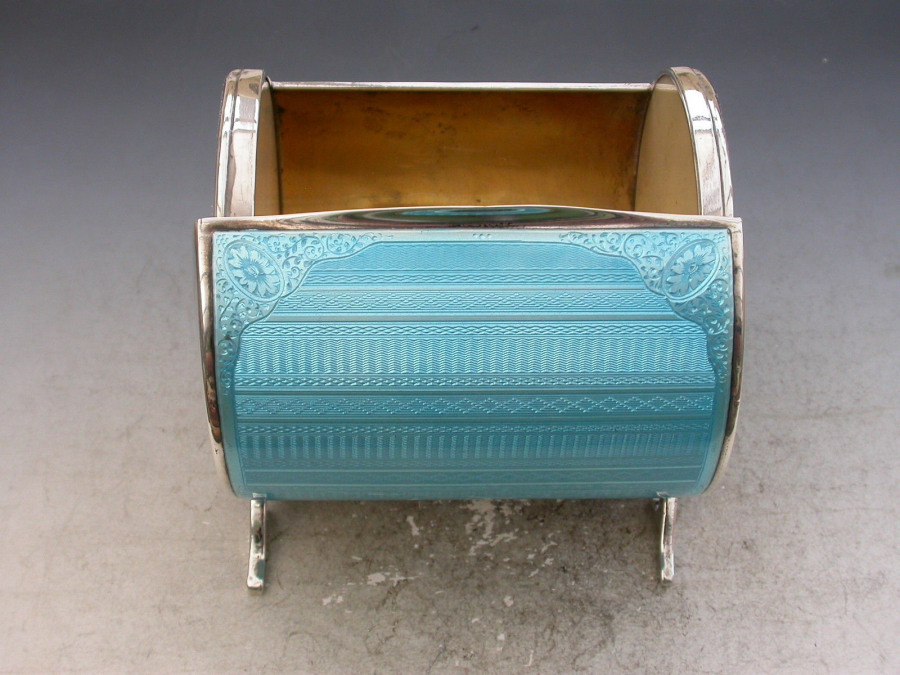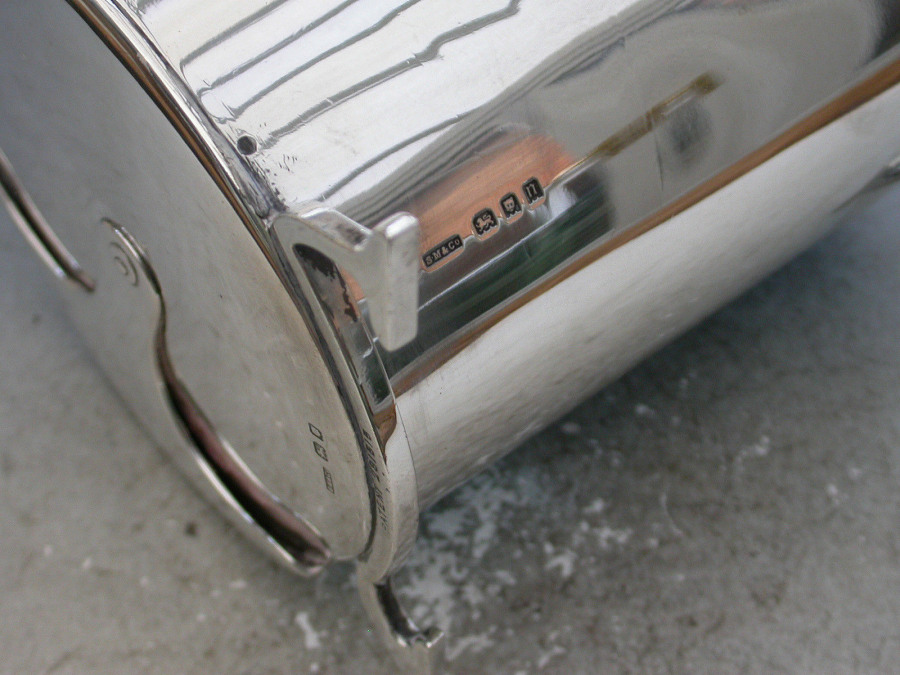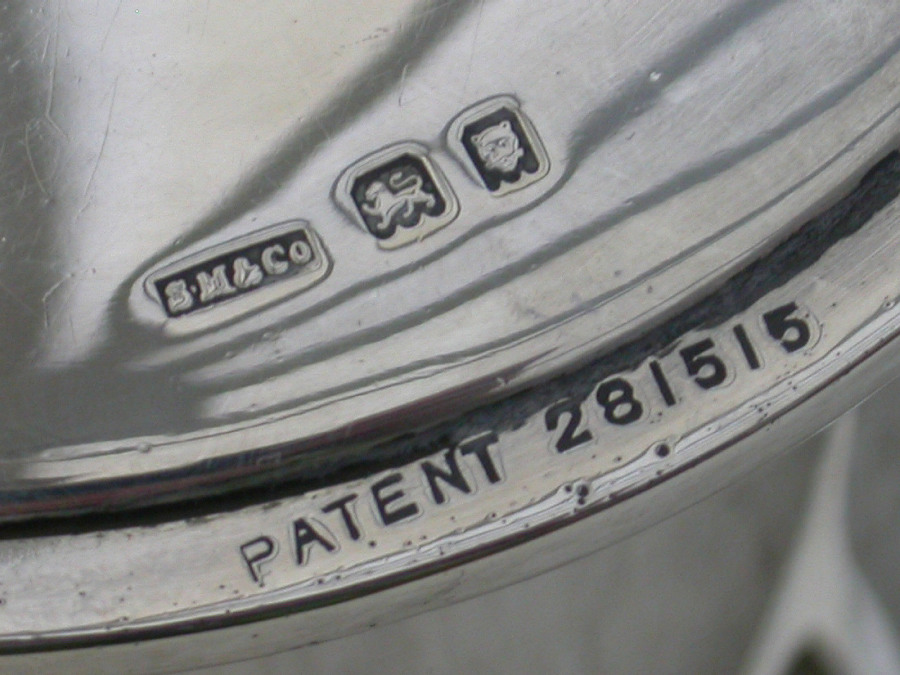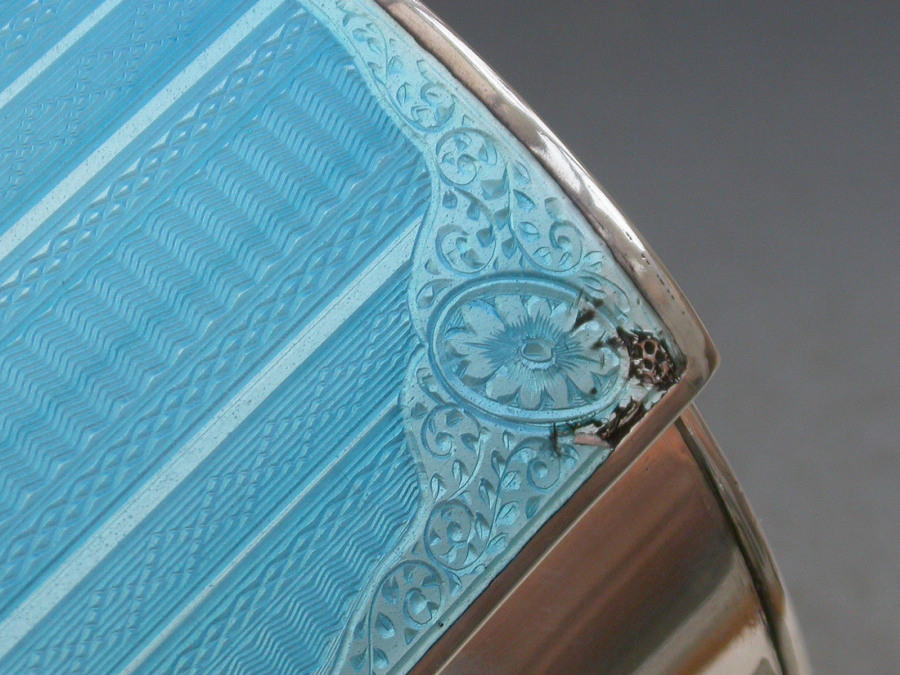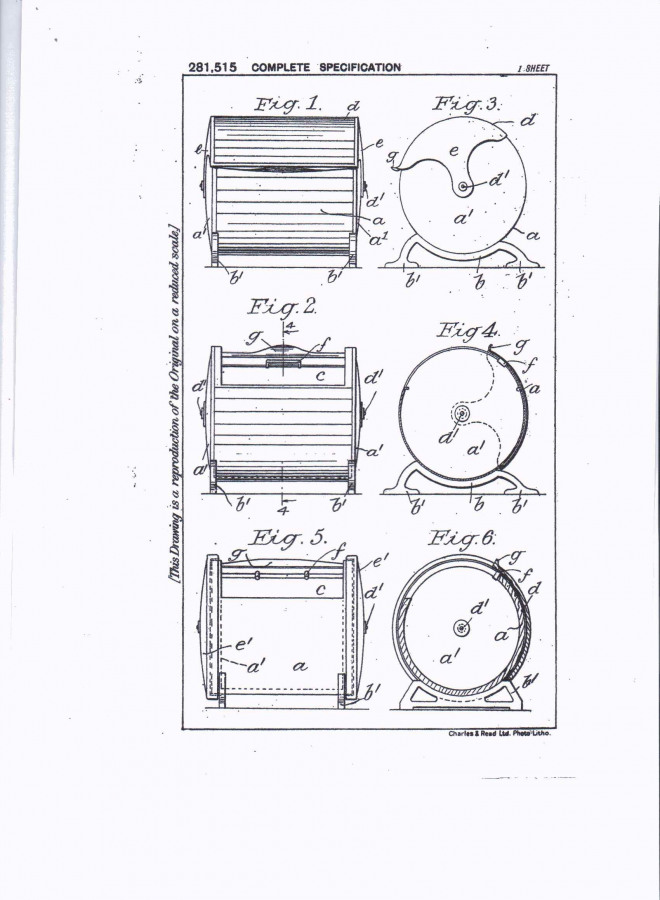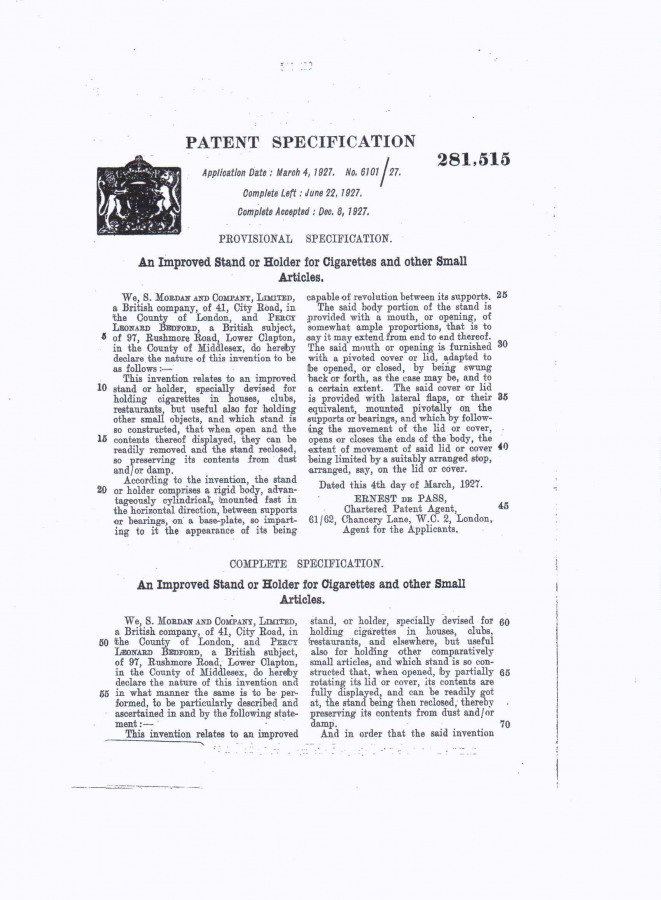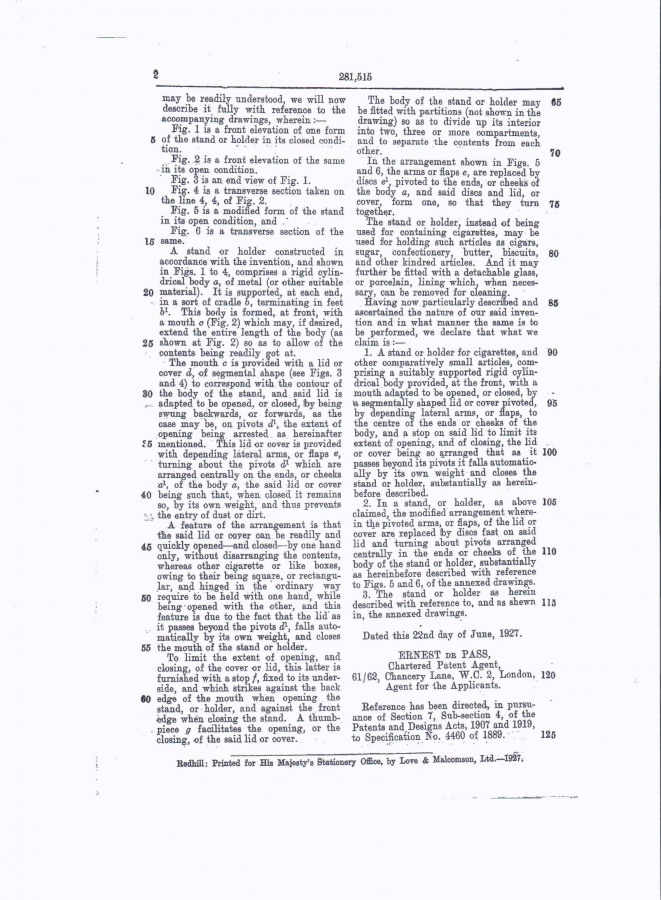 A fine quality George V silver and guilloche enamel revolving cylindrical Cigarette Case, a Patented design standing on four feet, the pivoted cover revolving back and forth to an internal stop and forming an almost gasket like closure. The silver gilt interior fitted with internal ivory discs at either end. The lid decorated with an intricate sky blue guilloche enamel panel.

By Sampson Mordan & Co, London, 1928
Sold - £565.00
Condition
In good condition with just minor loss of enamel to the back corners of the cover.
Weight
340.00 Grams (10.93 troy ounces)
Literature
The original patent application (No;281515) describes the invention as: ""An Improved Stand or Holder for Cigarettes and other Small Articles"".
281,515. Mordan & Co., Ltd., S., and Bedford, P. L. March 4, 1927. Biscuit boxes; sugar holders.-A receptacle for small articles, which may be used for biscuits or sugar, comprises a horizontally supported cylindrical body with a lid conforming in shape to the body and pivoted to swing about the axis thereof. A stop is provided to limit the movement of the lid which is mounted so that it is held closed by its own weight.