Victorian Novelty Silver & Enamel "Colonel Boxer Fuze" Vesta Case
Sampson Mordan & Co 1896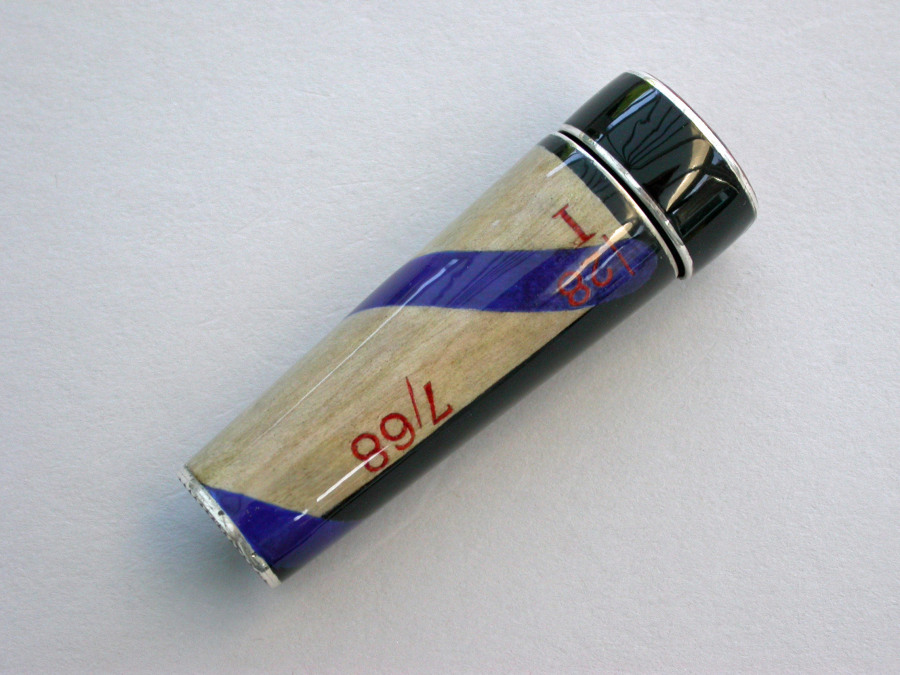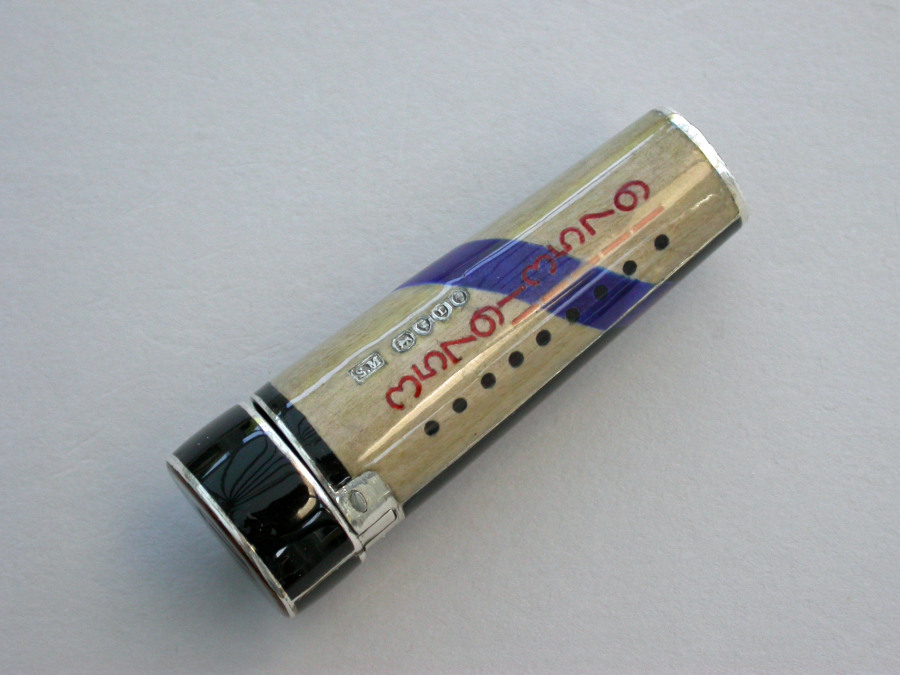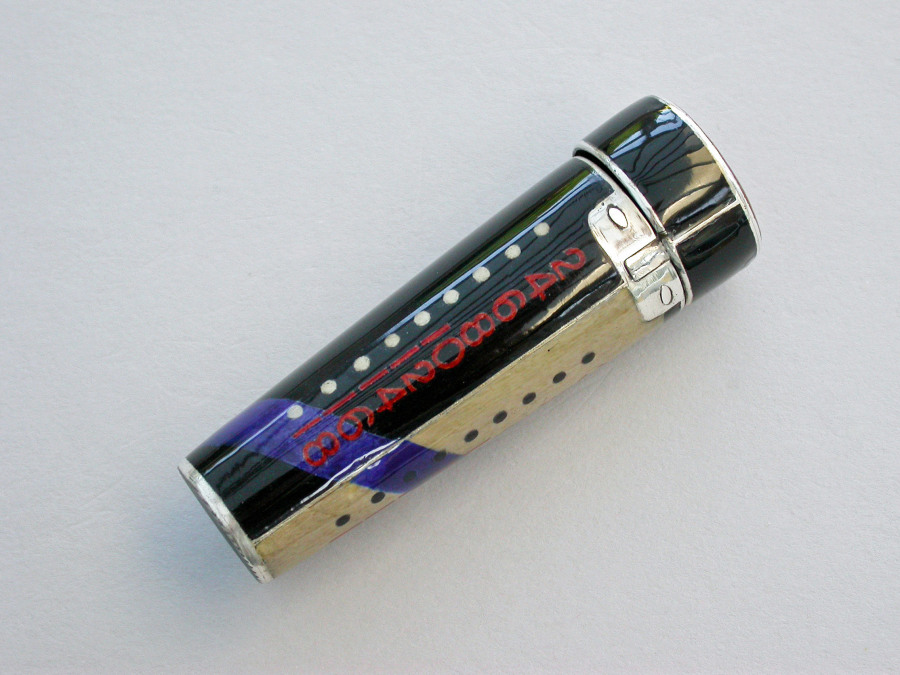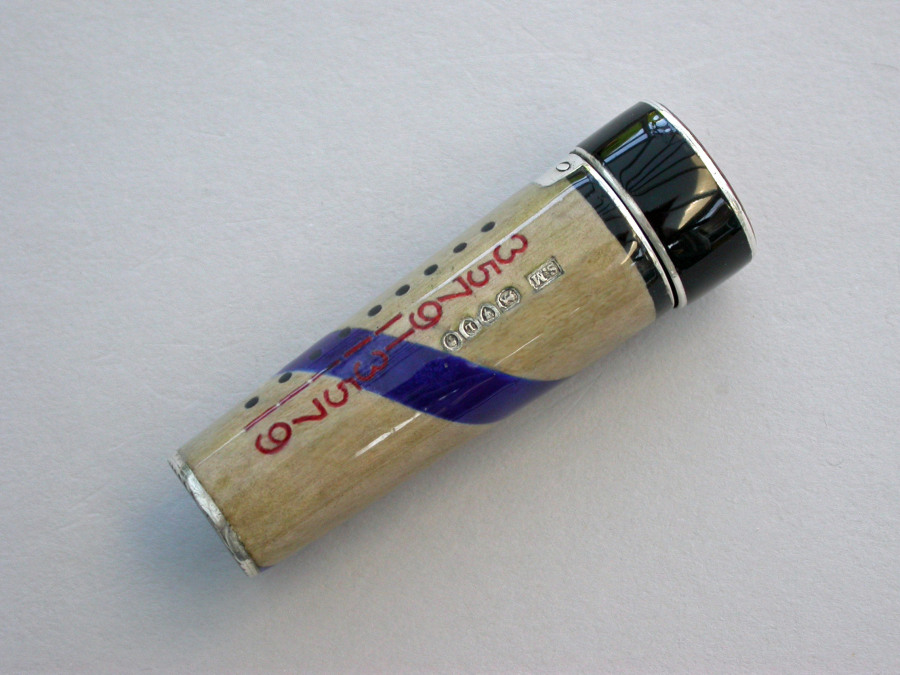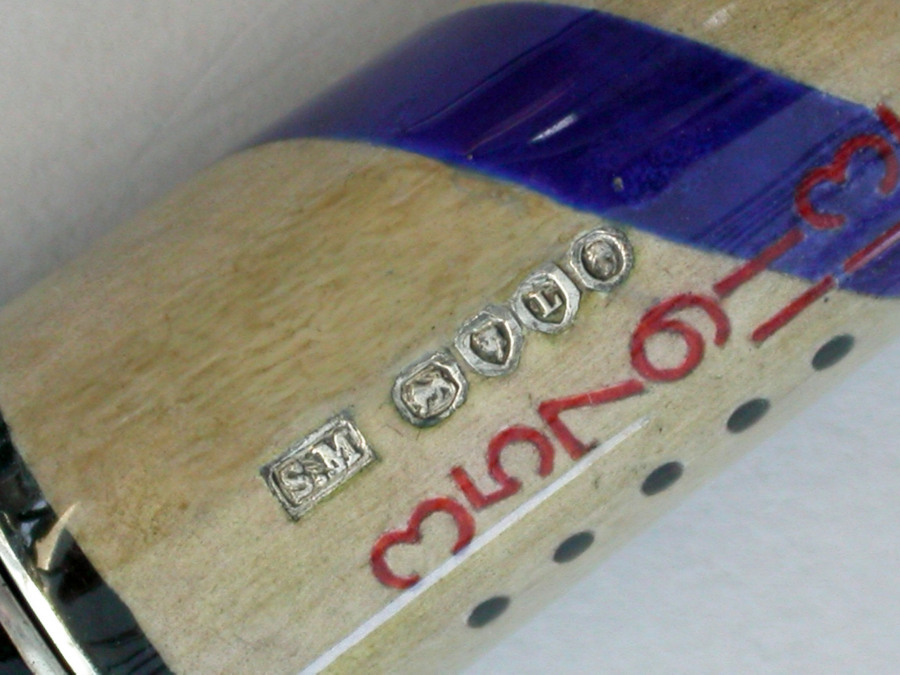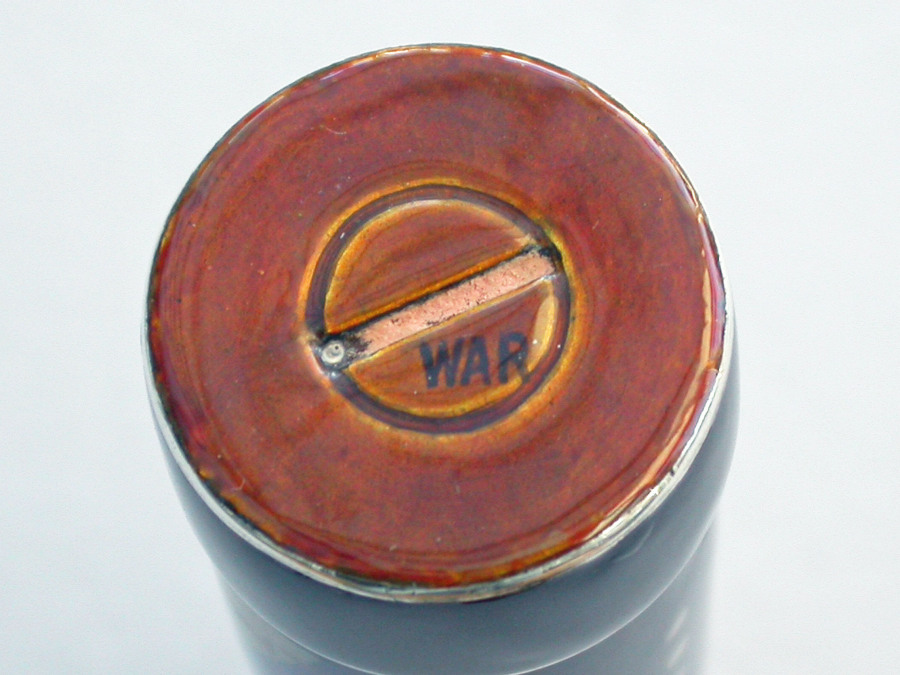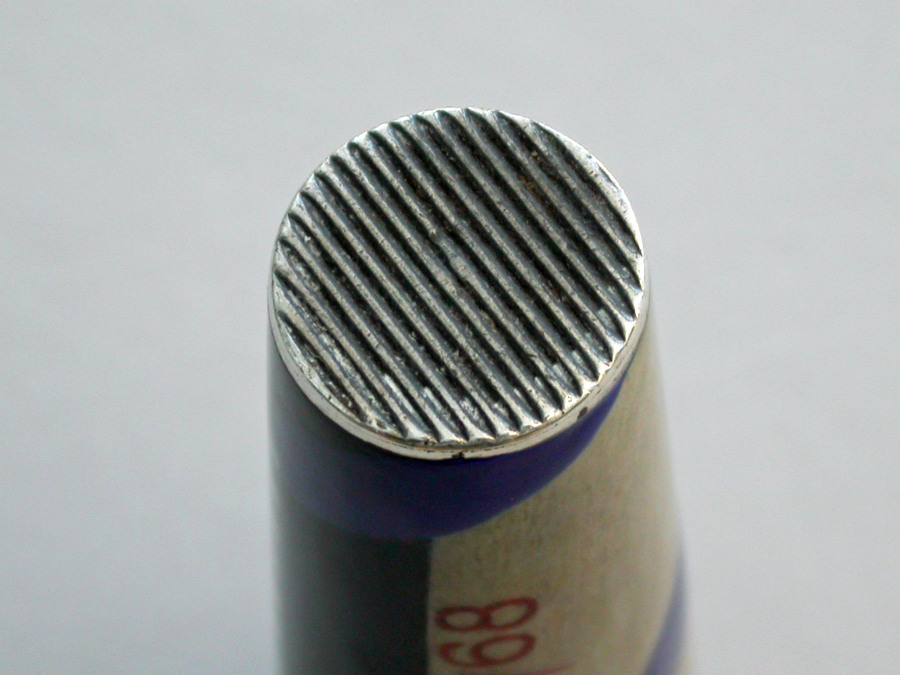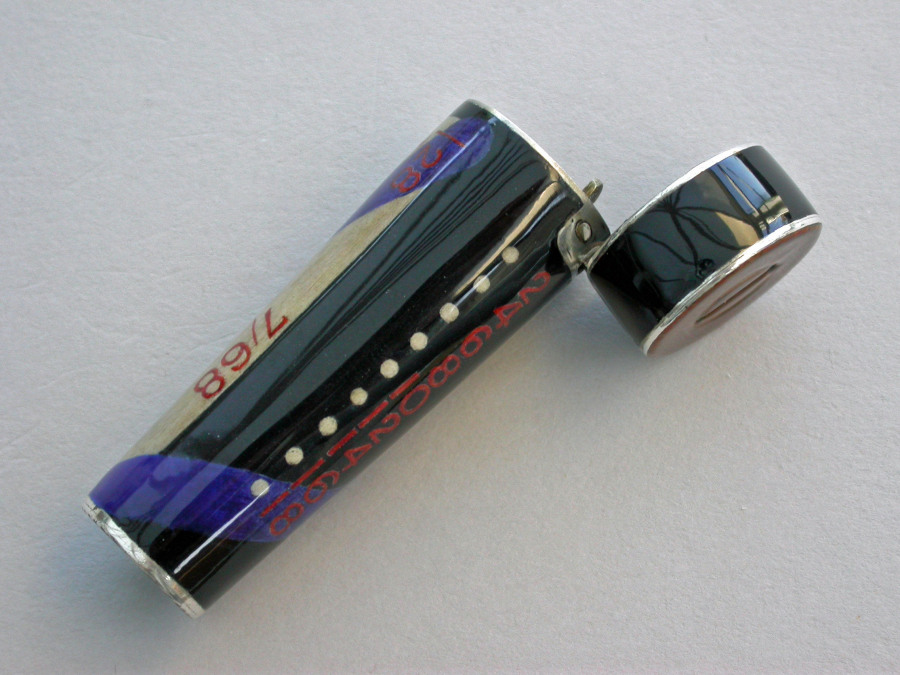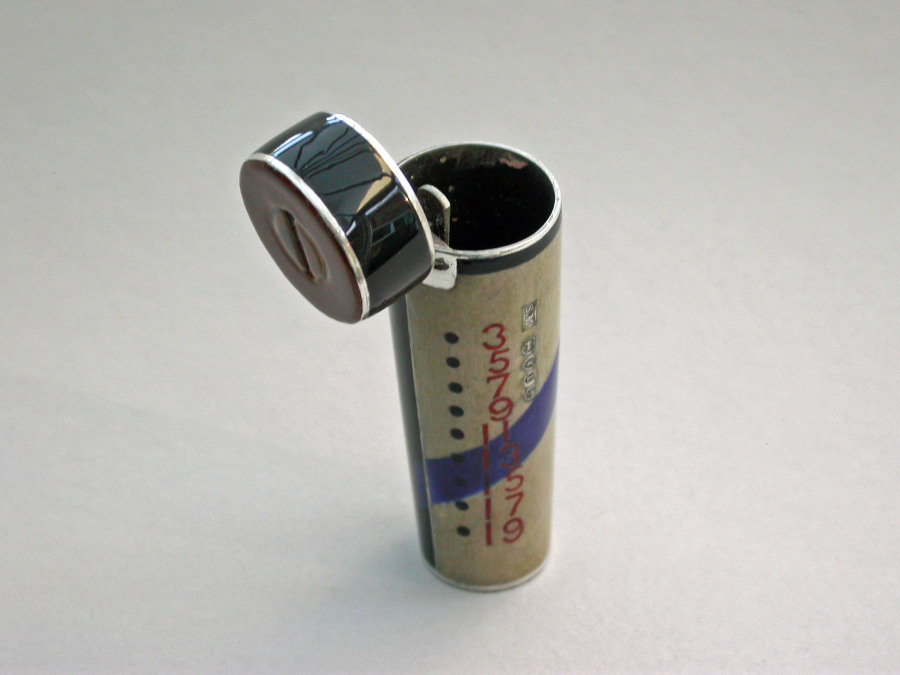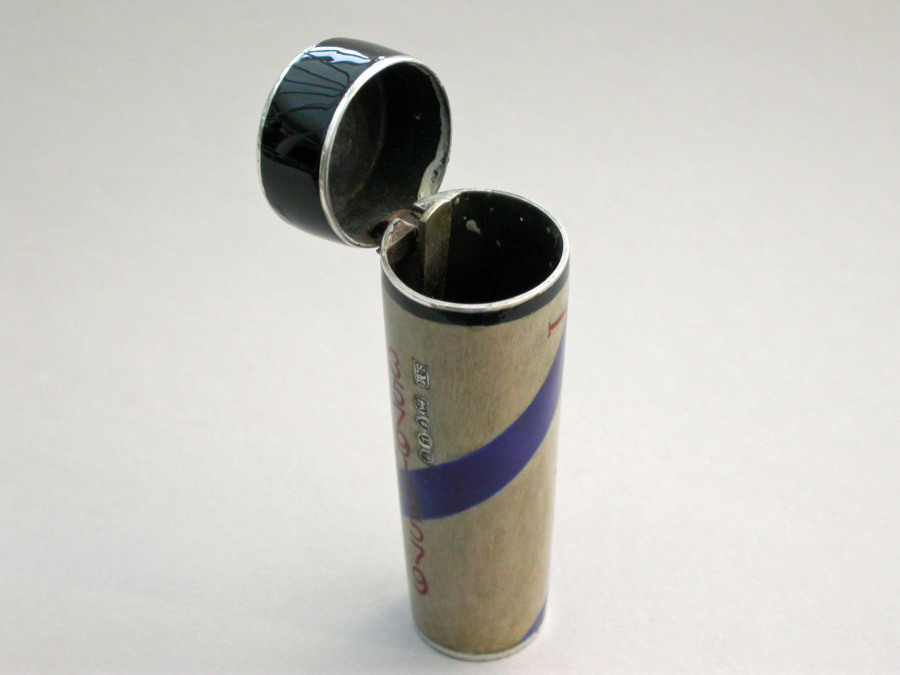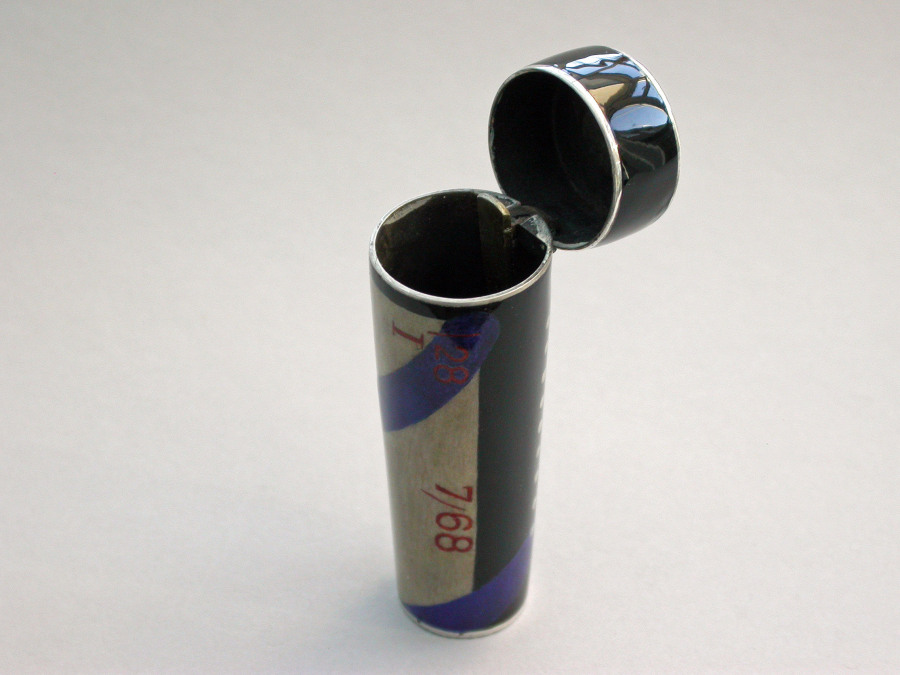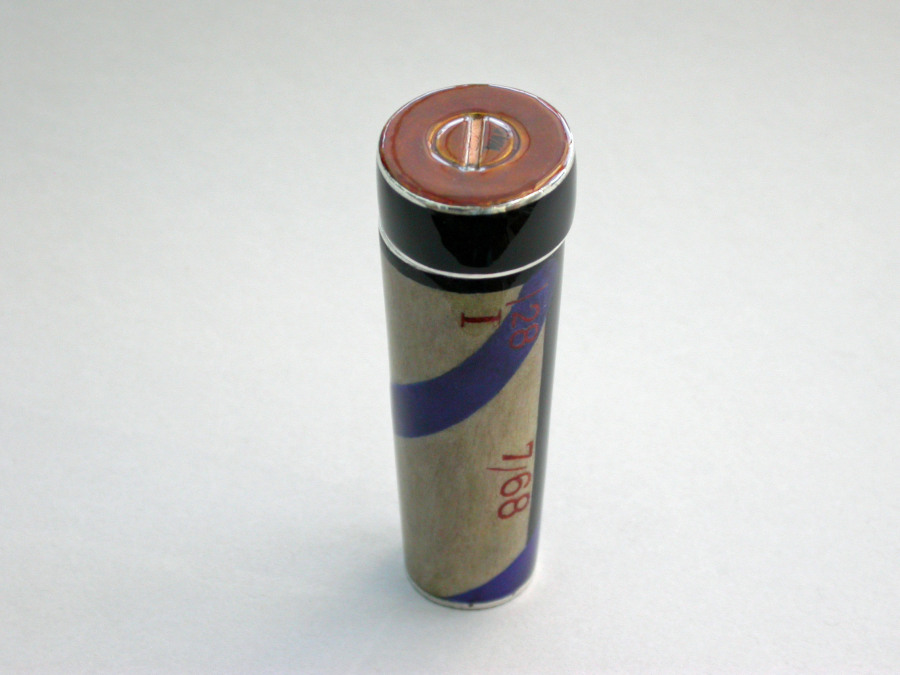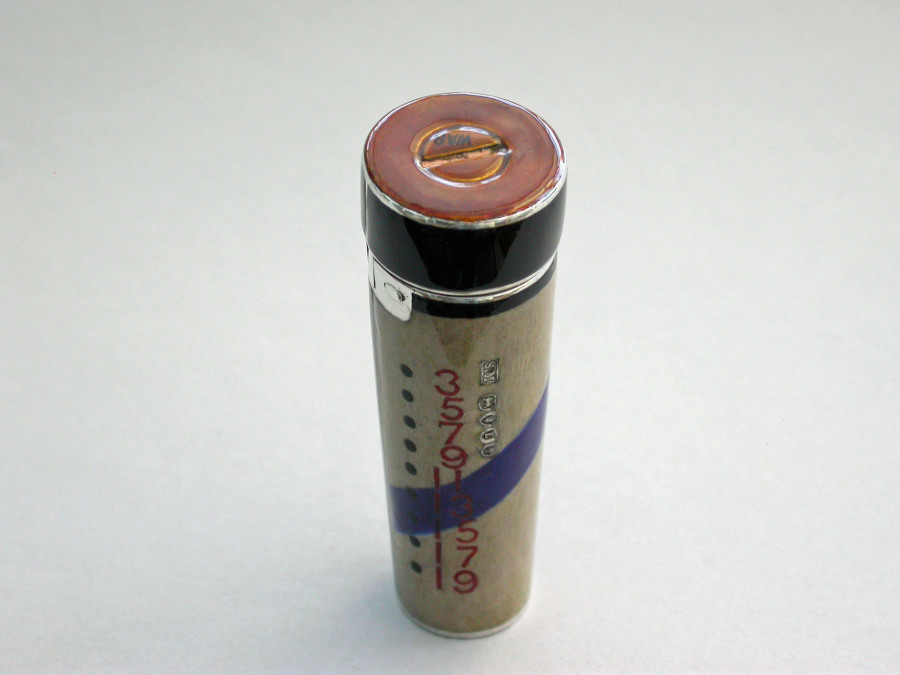 An extremely rare Victorian novelty silver and enamel Vesta Case made in the form of a 19th century wooden artillery shell time fuze, invented by Colonel Boxer. Realistically painted with bright enamels, the blue stripe representing the slow match.

By Sampson Mordan & Co, London 1886.
Sold - £3,000.00
Condition
In good condition with no damage or repair
Weight
27.00 Grams (0.87 troy ounces)
Literature
Edward Mounier Boxer was a colonel in the Royal Artillery.
The wooden fuze cones had a central powder channel and holes drilled every 2/10th of an inch. They were painted white and black odd and even tenths, clay prevented the powder spilling out.
The British ""Boxer"" wooden time fuze from the 1870s, burned for maximum 9 seconds, adjusted by punching through the applicable hole.