Edwardian Silver & Enamel Grouse Shooting Vesta Case Earl Fitzwilliam
John Millward Banks, Chester 1904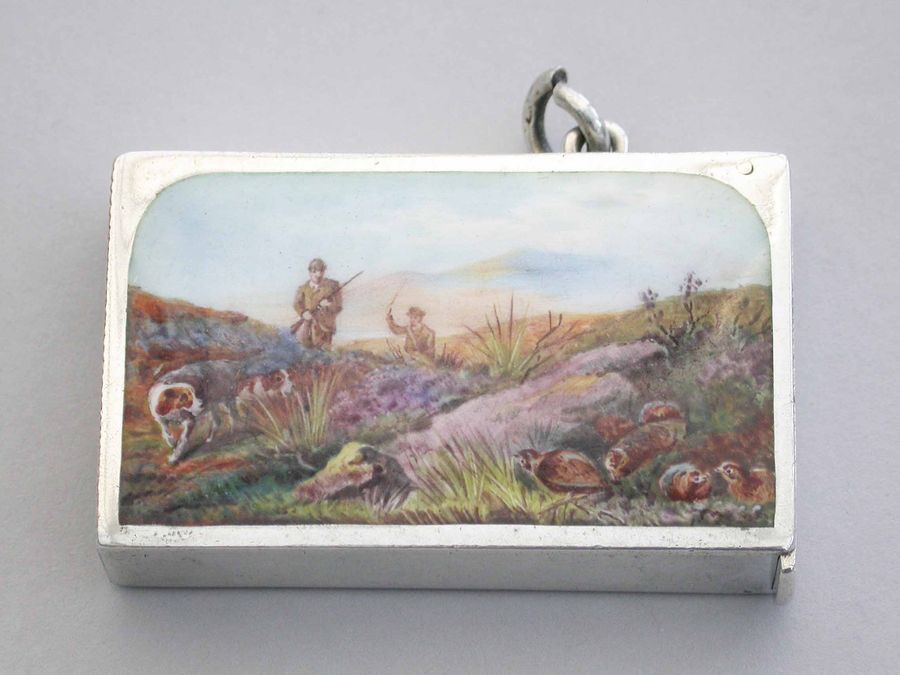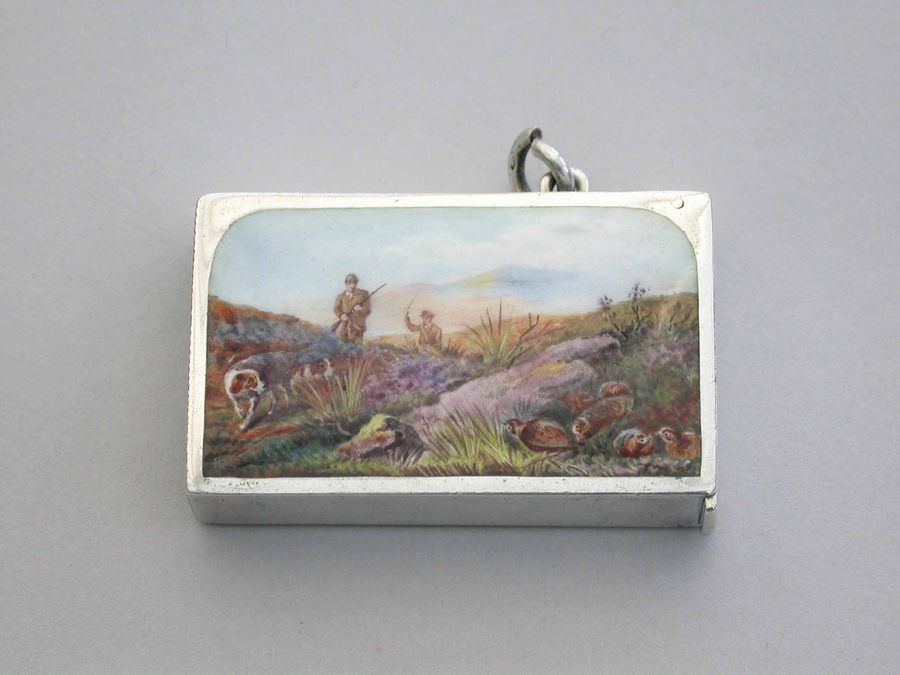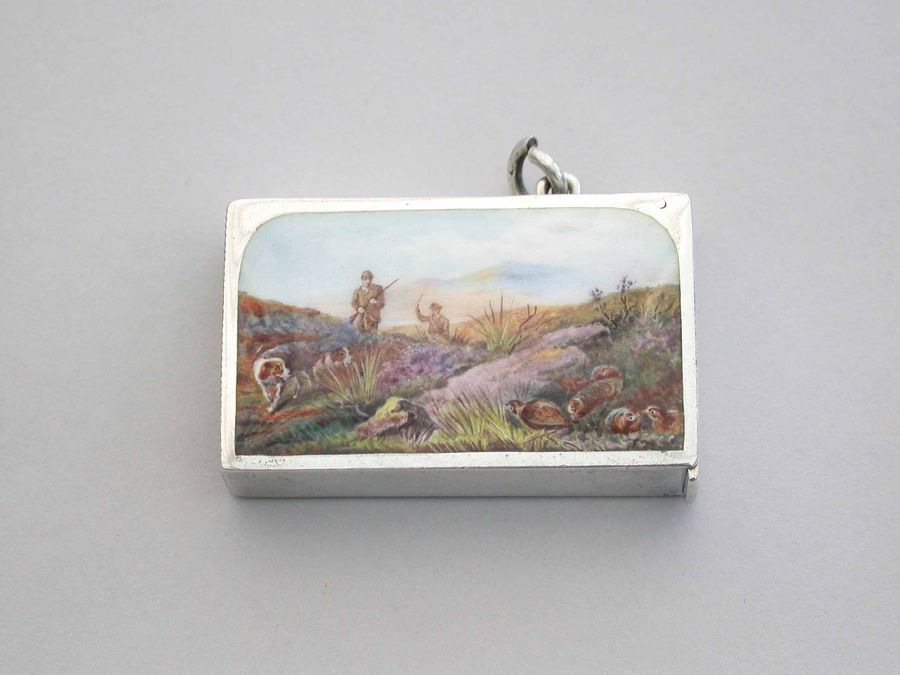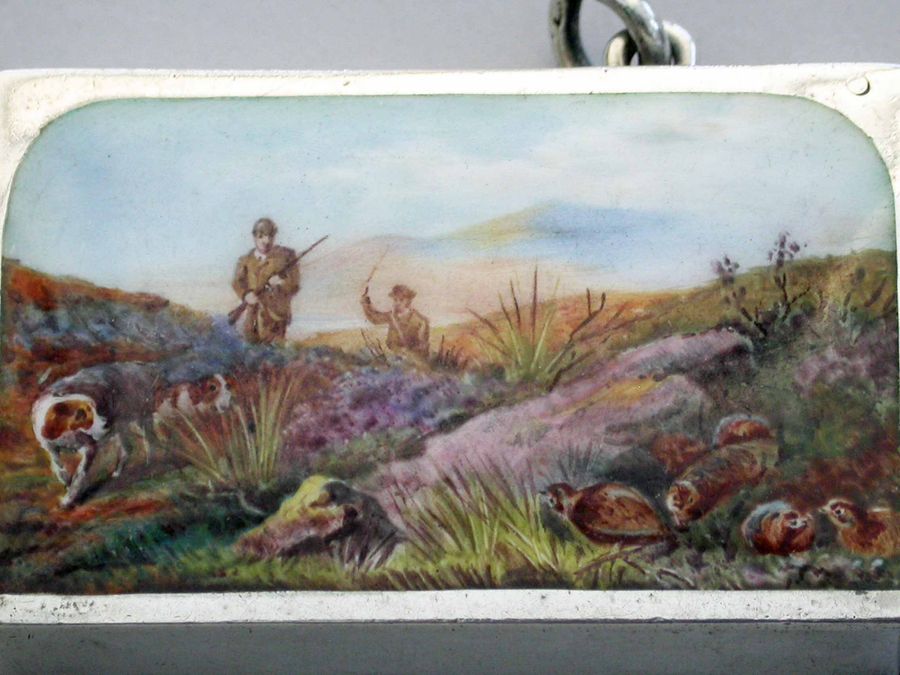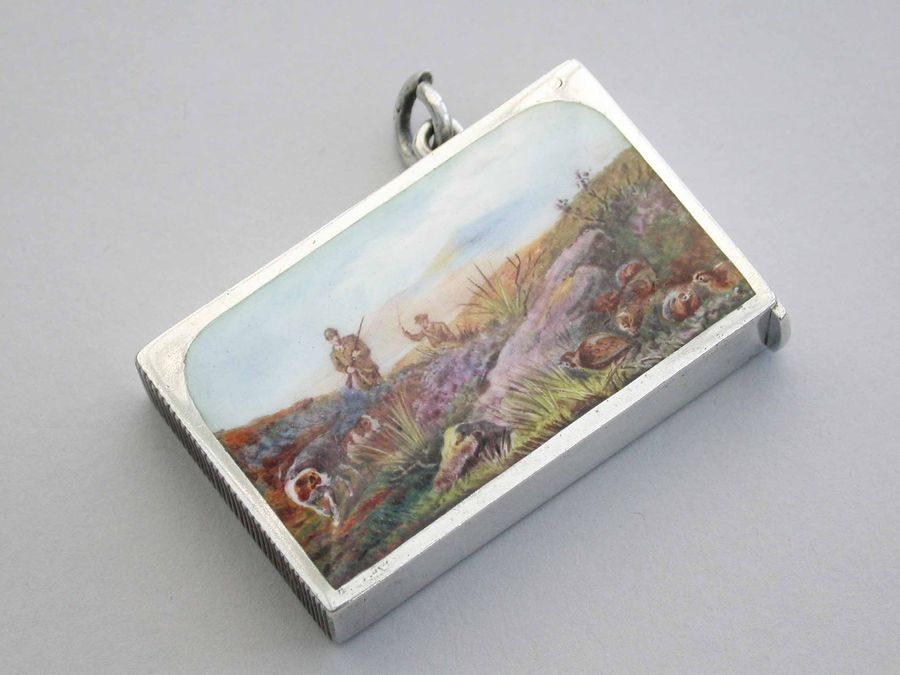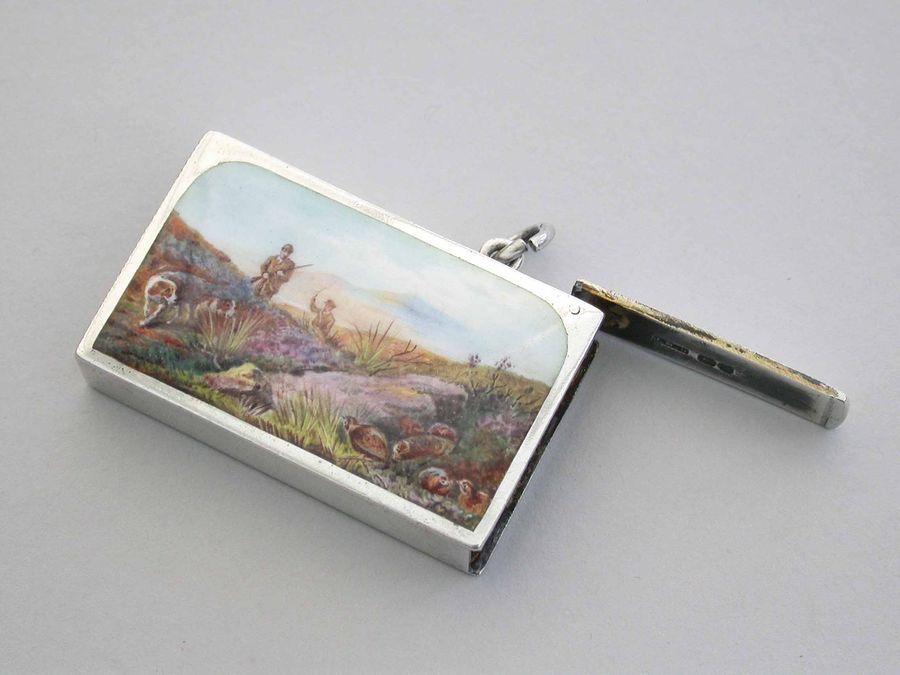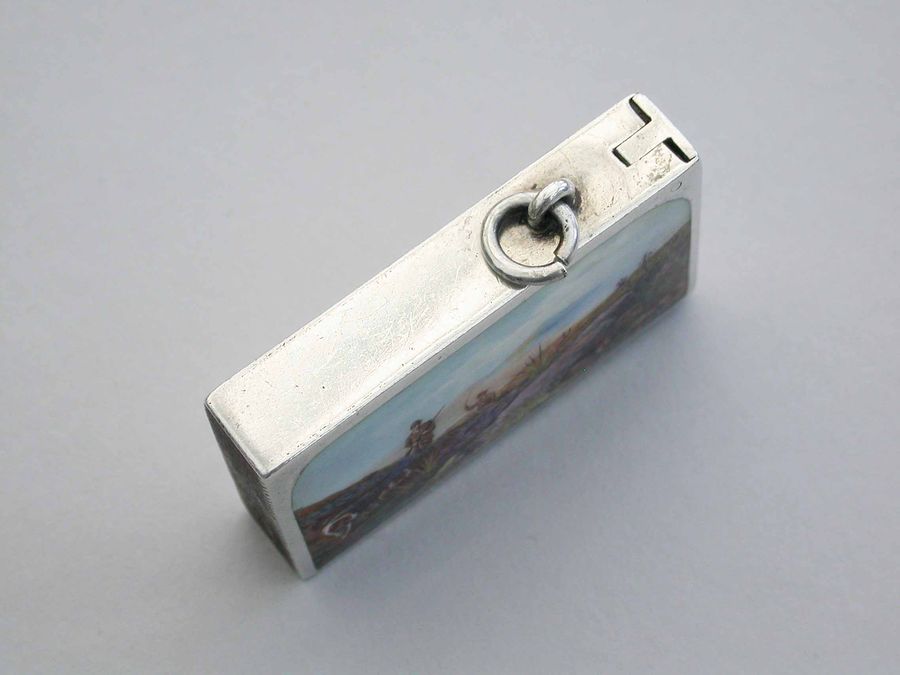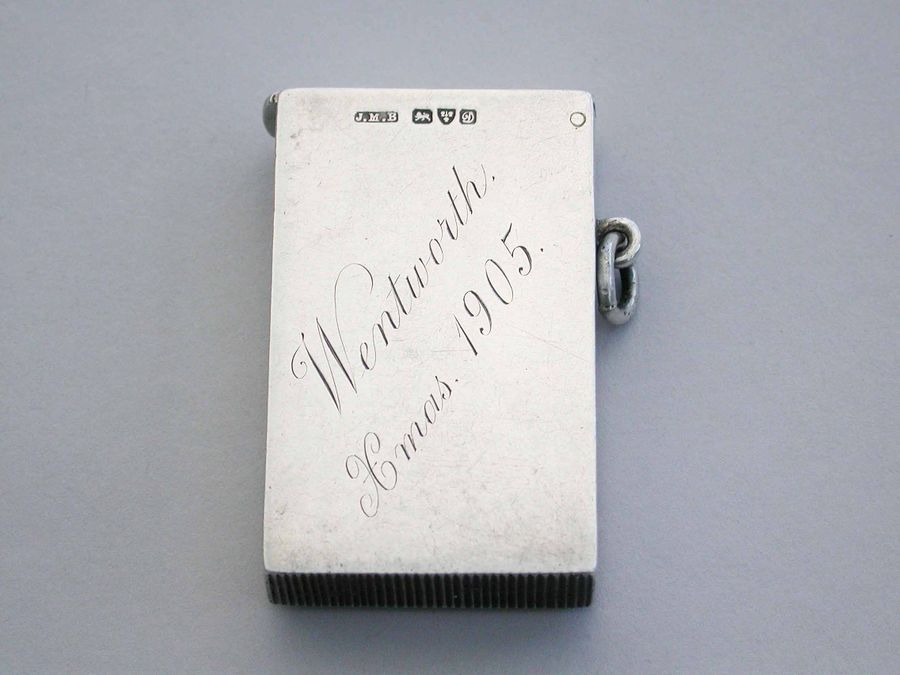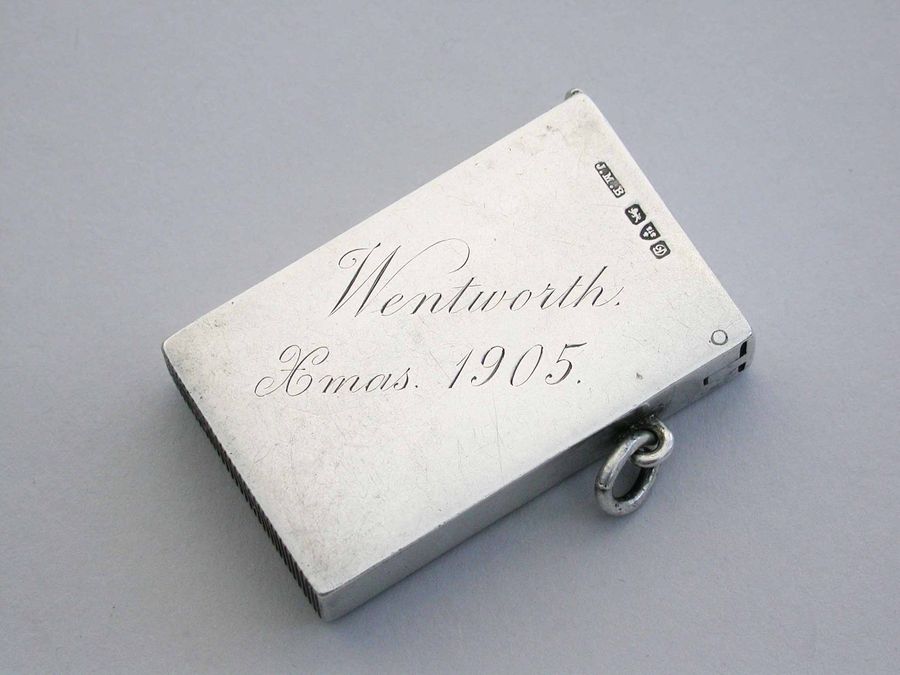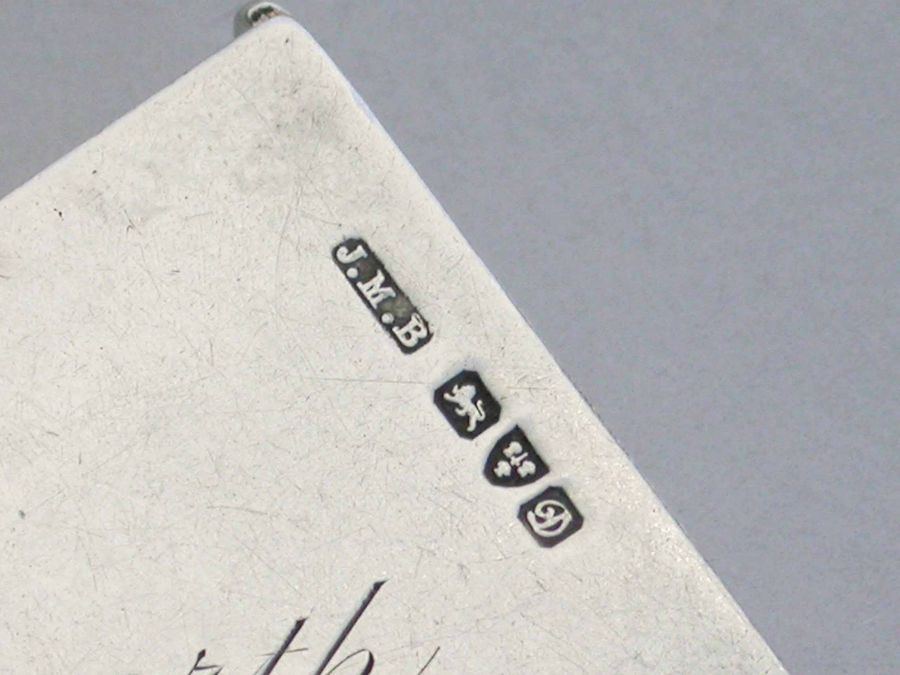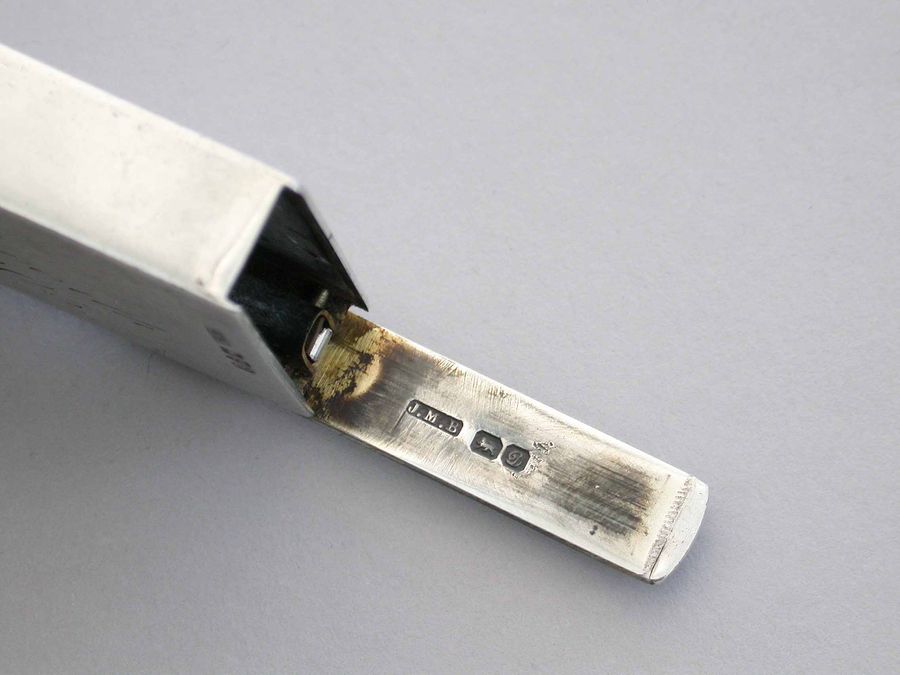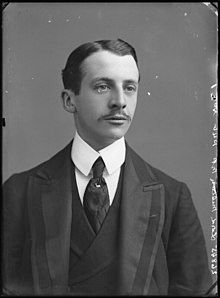 An extremely rare Edwardian silver and enamel Vesta Case of flat-top rectangular form with sprung hinged lid and attached suspension ring, the face enamelled with two gentlemen and their dogs Grouse shooting in a moorland landscape.

The reverse engraved - "Wentworth Xmas 1905".

By John Millward Banks, Chester, 1904.

Possibly belonging to the 7th Earl Fitzwilliam of Wentworth Woodhouse in South Yorkshire. The estate is home to a famous Grouse Moor.

William "Billy" Charles de Meuron Wentworth-Fitzwilliam, 7th Earl Fitzwilliam, KCVO, CBE, DSO (25 July 1872 – 15 February 1943), styled Viscount Milton from 1877 to 1902, was a British Army officer, nobleman, politician, and aristocrat.

A great sportsman, he was equally fond of hunting, riding, shooting and polo. Even when at Cambridge he had his horses and took part in the University Point-to-Point races. When barely of age he won many races on the Indian turf. Both in England and Ireland he was a popular landlord and one of the best known Masters of Foxhounds. At one time he claimed the distinction of being the only Master the United Kingdom, who directed affairs in two countries hunted by his own hounds.
Sold - £2,950.00
Condition
In good condition with no damage or repair, some minor surface scratching to the original enamel.
Weight
46.00 Grams (1.48 troy ounces)