Victorian Silver Vaux Brewery Vesta Case
Sampson Mordan, London 1900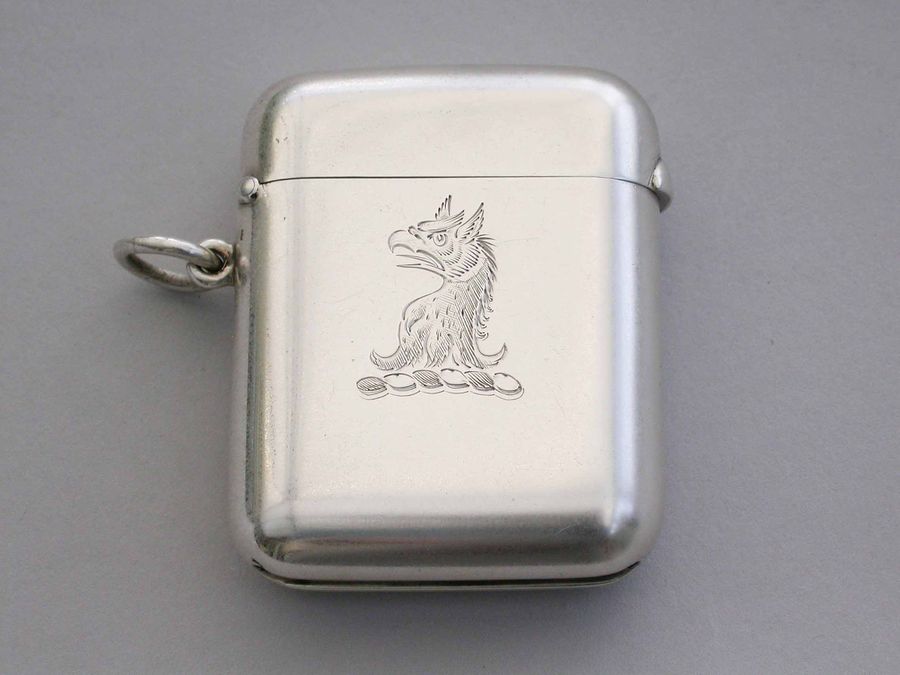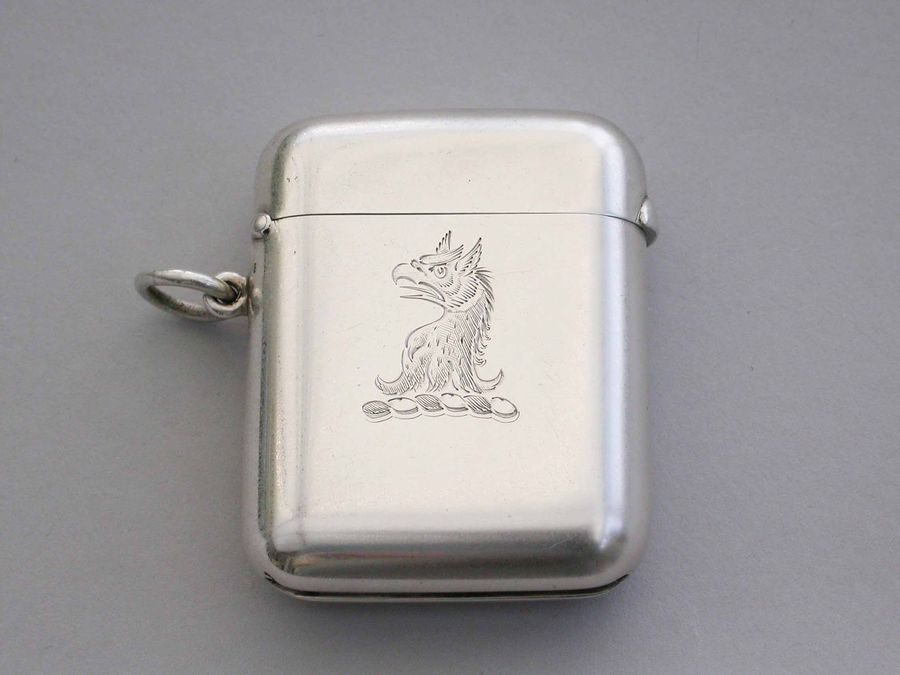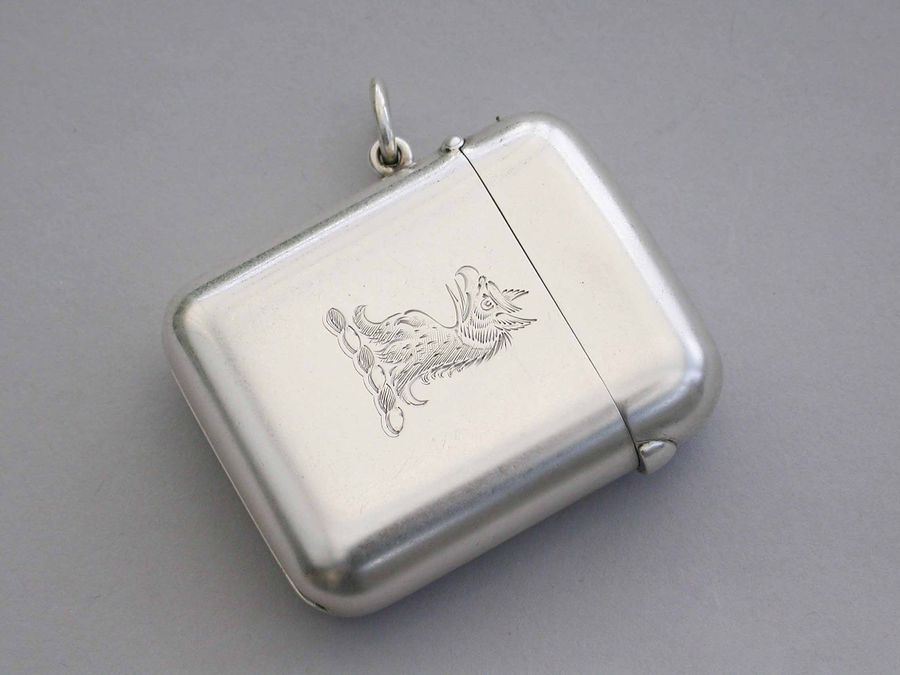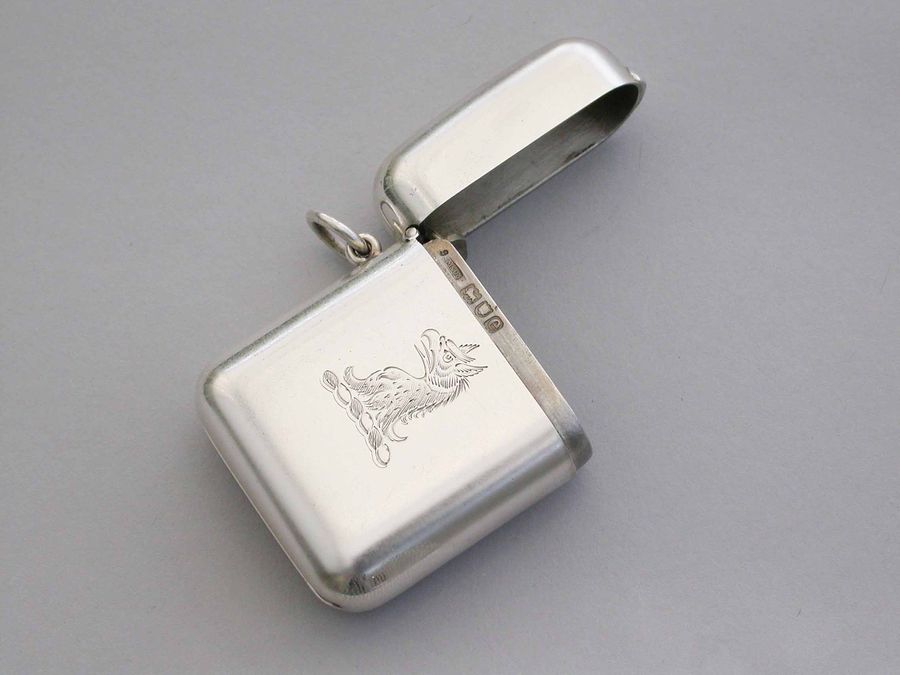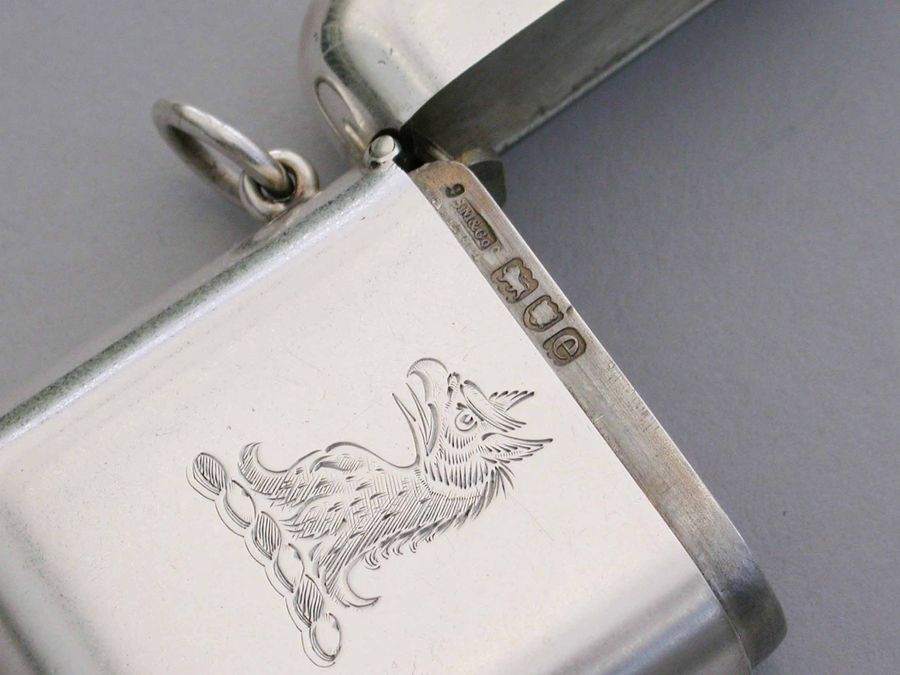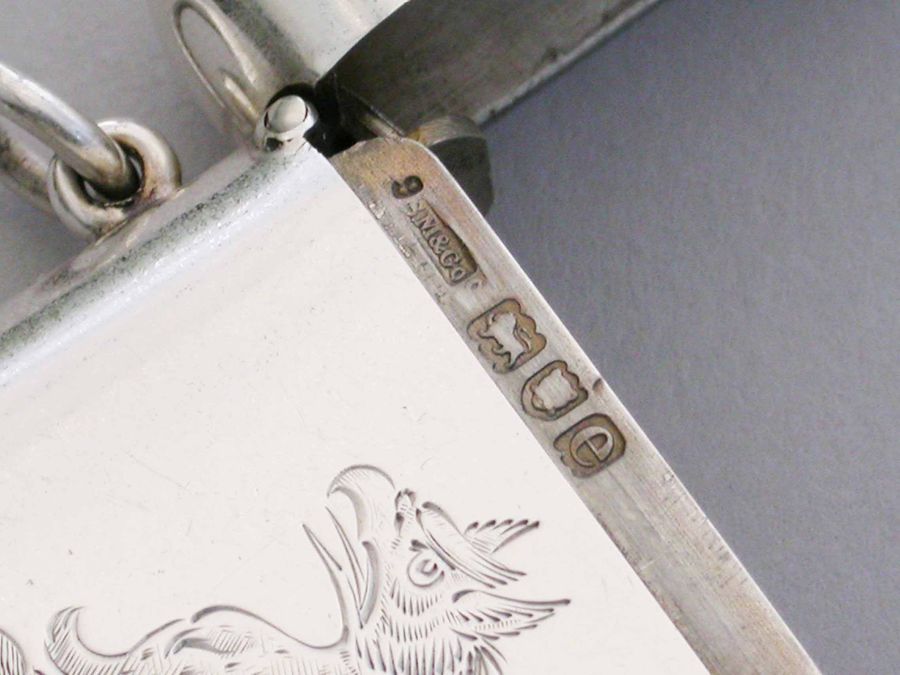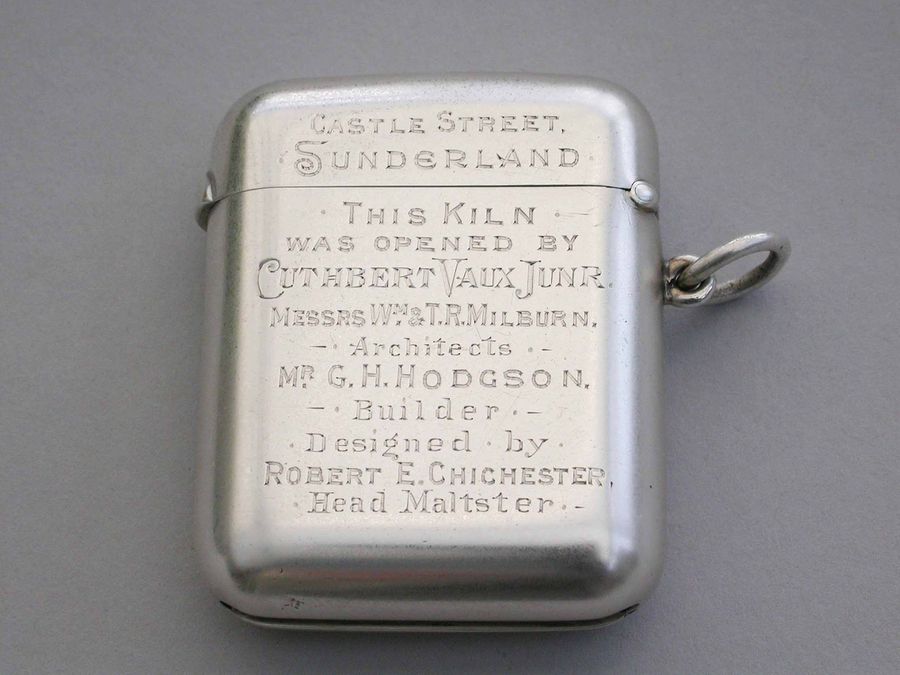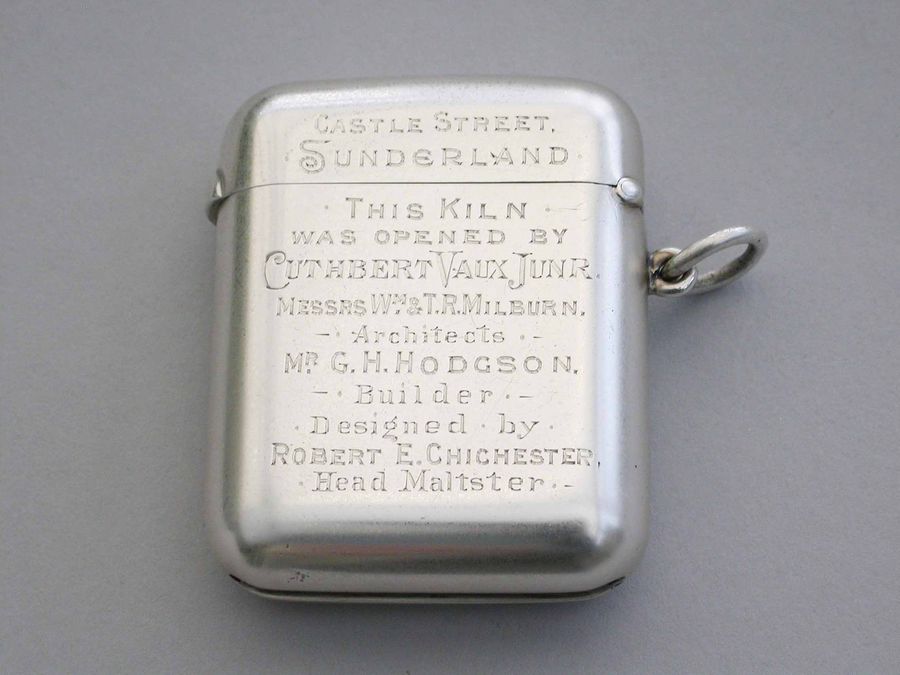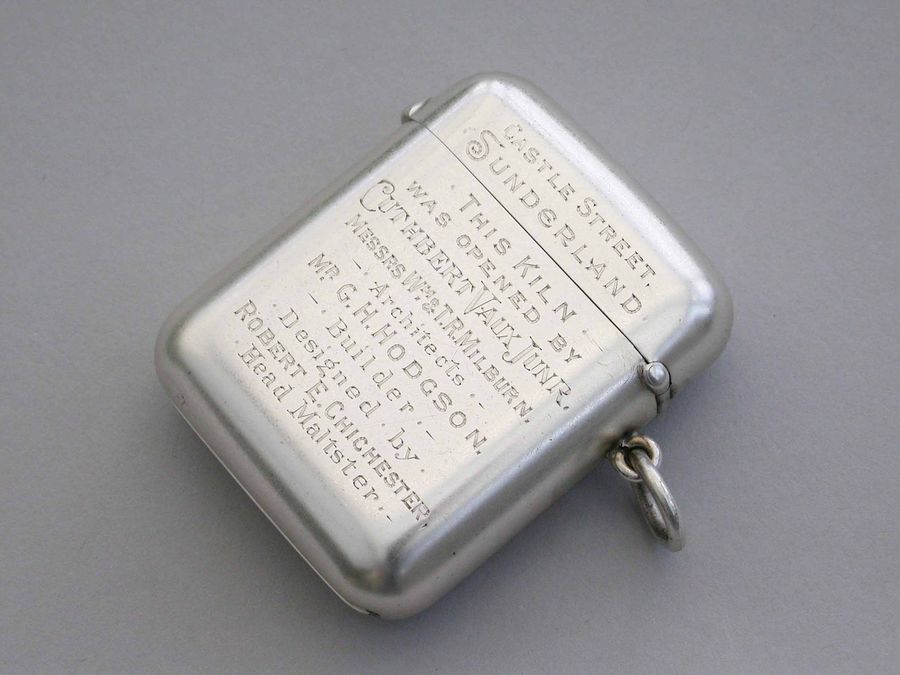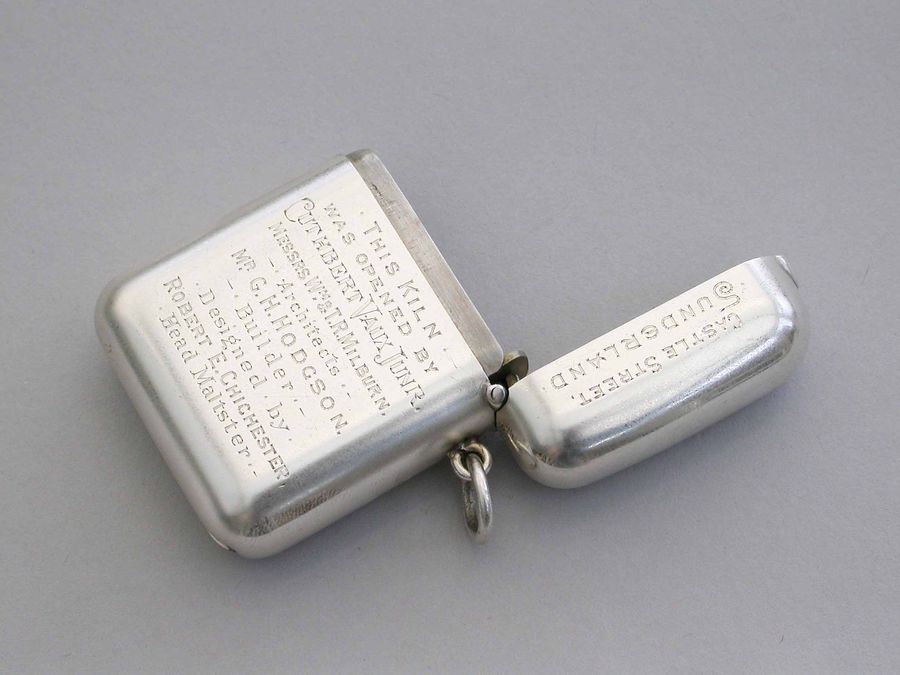 A very fine quality heavy Victorian silver presentation Vesta Case of plain rounded rectangular form with hinged flip top lid. The front engraved with a crest depicting a Griffins head, the reverse engraved with a presentation inscription relating to the Vaux Brewery in Sunderland.

The Vaux family have been involved in the brewery business since 1806 but Vaux did not establish their own brewery until 1837. The first Vaux brewery was on the corner of Matlock Street and Cumberland Street and named after the founder Cuthbert Vaux, C. Vaux & Co. and would become one of Sunderland's most successful businesses. By 1844 the company was doing so well they had to expand, which meant they had to move. They bought a brewery in Union Street, where the business stayed and thrived for the next 30 years.

In 1875 the land was bought by North Eastern Railway Company for the new Central Railway Station and so C. Vaux & Co. moved to Castle Street and Gill Bridge Avenue, where it would remain for the next 124 years. After Cuthbert's death in 1878 the business was past on to his sons, John Story Vaux and Colonel Edwin Vaux. One of the founders grandsons also called Cuthbert moved away to learn the brewing trade and after his father John's death Cuthbert and his brother Ernest joined their uncle Edwin in the company.

After Cuthbert returned to Sunderland and joined the company Vaux became one of the first British brewers to introduce bottled ales and stouts. Frank Nicholson a Sunderland charted accountant joined the company in 1898 as a manager and secretary. He later married Cuthbert Vaux's sister Amy and became a director in 1914 and managing director in 1919. His business abilities saw Vaux expand and in 1927 he arranged an amalgamation with North East Breweries Ltd. creating the North East's second largest brewers.

The new company was called Vaux and Associated Breweries Ltd. and in 1973 it became Vaux Breweries Ltd. Horse drays carried the breweries wares to the pubs and even after trains and lorries were introduced the horses were never totally replaced, they were a colourful and impressive sight on the streets of Sunderland. Unfortunately in 1999 after 162 years big business took over. Big business however did not help the brewery as it has now been demolished, flattened and is waiting for redevelopment.

By Sampson Mordan & Co, London 1900.

£295.00
Condition
In fine condition with no damage or repair
Weight
64.00 Grams (2.06 troy ounces)