Steppes Hill Farm Antiques Newsletter #49 - September 2015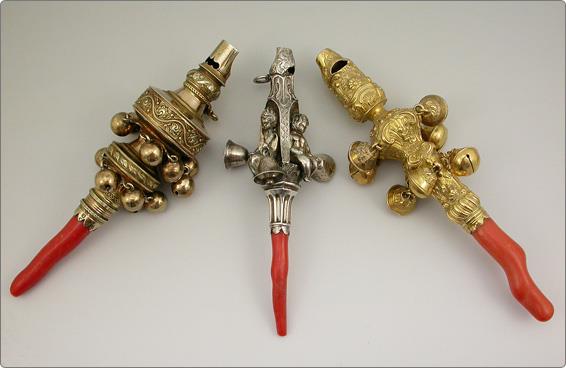 Click on the above image to zoom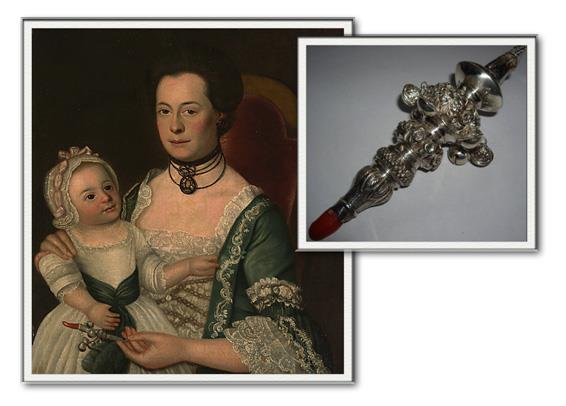 Click on the above image to zoom
Rattles are among the oldest toys in the world. They appear in pre-Columbian America, in Pharaoh's Egypt and even in the Hittite kingdom. It is thought that during the earliest civilizations rattles consisted of a dried fruit whose seeds sounded like little bells when shaken. So it is hardly surprising that the oldest known examples, which are made of earthenware and bronze, are in the shape of a gourd or pomegranate.

Though a rattle was first and foremost a small toy used to distract the young child and calm it when teething, it was always believed that the object had exorcising and protective powers as well. It was thought to avert calamity and to help dispel evil.

A rattle was considered the ideal object to protect the child from illness and adversity; it was seen as a guarantee of a long and happy life. At a time when the infant mortality rate was very high because there was no known cure for a whole host of illnesses, the rattle served as an amulet. Great importance was attached to it and hope drawn from it.

Materials like coral, rock-crystal and wolf's tooth were used for rattles not only because of their beauty, but also because of the special, supernatural powers attributed to these costly materials. Wolf's tooth, for example, symbolized power. It was supposed to transfer power from the animal to the child, and in that way protect it against danger. Coral was widely known as a defence against evil, while rock-crystal was reputed to soothe wounds. In other words, a rattle was once much more than just a toy.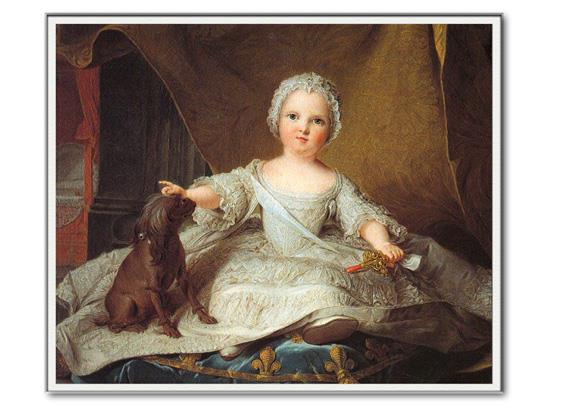 Click on the above image to zoom
For all the unpredictability of babies, they are predictably captivated by rattles. This little noise maker is the ultimate multipurpose toy. They can be used to calm and stimulate while also encouraging hand and eye coordination. Coral provided the ideal soothing surface for teething toddlers.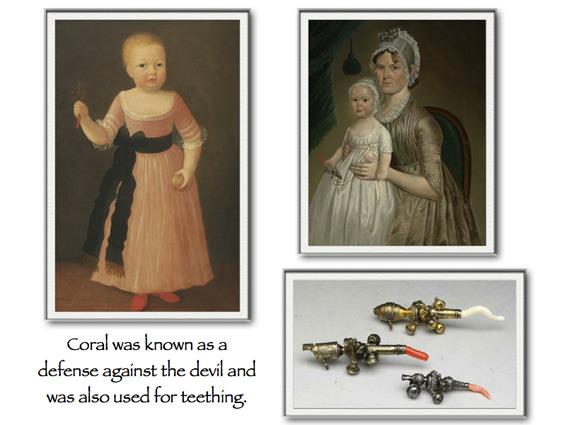 Click on the above image to zoom
Accessories like this helped keep track of where a rambunctious young one was. Many portraits show small trinkets dangling from cords and chains on the waistbands of children's aprons. One of the most common is a rattle or a bell.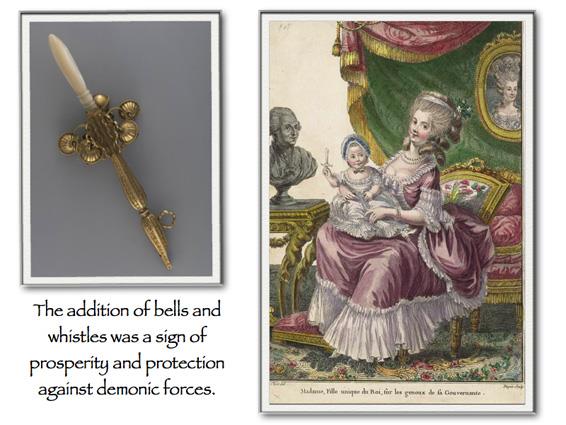 Click on the above image to zoom
Not everyone was a fan. The French philosopher Rousseau criticized luxury rattles because they accustomed children to opulence at a very young age. Rousseau believed that a twig, stick of liquorice or poppy head could equally entertain a child.

The selection of Rattles illustrated above consists of three very fine examples of the genre. The details are as follows:-

1. A large and heavy very fine quality William IV Regency silver gilt Baby's Rattle, with chased scrolling floral decoration, two drum shaped tiers with beaded and gadrooned borders supporting seven and six plain circular bells, and terminating in a thick coral teether, length 16cm, by Mary Chawner, London 1833.

2. A very unusual Victorian silver Baby's Rattle, the whistle with chased acanthus leaf decoration above three recessed arched alcoves inset with figures of naked putti, each holding a pendant bell above a fluted column, terminating in coral stick teether, length 14cm, by Hilliard and Thomason, Birmingham 1852.

3. A superb George II 22 carat gold Baby's Rattle, all over chased and embossed Rococo shell and scroll decoration including flower heads and four naked putti, two tiers each supporting four bells and terminating in a thick coral teething stick, length 17cm, the whistle engraved with a crest, London c1745.

They can all viewed on the site at http://www.steppeshillfarmantiques.com/silver-and-porcelain/silver/rattles

| | |
| --- | --- |
| | |


As well as the little collection of Rattles I am pleased to able to able to offer over 40 new items of stock this month and some highlights include; a very fine Georgian silver Vinaigrette in the form of an Acorn, a chunky oversized Irish silver Marrow Scoop, an Art Deco Silver Enamel Jade & Marquisite Cigarette Case by Asprey and Company, a Silver and Enamel "Blue Boy" Cigarette Case after Thomas Gainsborough, an Austrian Silver and Enamel Cigarette Case in the form of an Envelope painted with a Classical Scene, a small collection of Edwardian novelty silver Pin Cushions, a rare set of 3 early silver Sauce Labels and some other nice new additions to the Wine Label category.





Please make sure and check out the latest articles in our Blog, for all the latest news in the silver world and some other interesting features





I do hope that you will find this Newsletter informative and helpful and will allow us send it to you on a regular basis. I would welcome any feedback you may have, both positive and negative.

David W.A. Buck.
Steppes Hill Farm Antiques

| | |
| --- | --- |
| | |